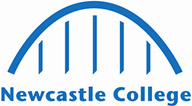 Newcastle College Enrolment 2022
Apply and Enrol
If you're looking for the perfect place to pursue your passion and take the next step towards your dream future, choose a full-time vocational course at Newcastle College.

Apply for a course now to secure your place and begin your enrolment at Newcastle College. Below you'll find all of the information you'll need to apply to Newcastle College and successfully complete your enrolment before you begin your course with us in September.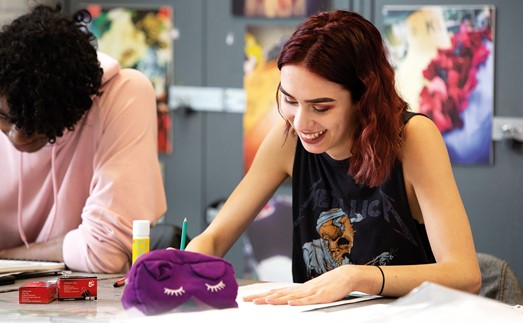 Want to make an application?
Browse our courses and apply online to begin your enrolment journey
Search our range of over 100 courses and find the right course for you. Once you've made your application we'll be in touch with the next steps before beginning your enrolment journey. 
Search and apply
How do I apply?
Browse our courses - Here at Newcastle College we have over 100 courses to choose from which will help you gain the right skills and experience to drive your career forward. You can browse our range of full-time vocational courses by search, subject area or even by career.
Make an application - Once you've found the course you want to study, Click the 'Apply Now' button online to submit your application.
Application review - Once you have applied online, we will review your application and be in touch with your next steps, usually to offer you a place or a conditional place. In some instances, we may need to clarify further information and our team will be in touch to discuss these with you.
Begin your online enrolment - Once you have accepted an offer, the next step is for you to begin your online pre-enrolment and you will be sent details of how to do this by email. This will include setting up an online account and completing your details. Please allow up to seven working days following your acceptance to receive your email before getting in touch.
In-person enrolment - Once you have completed your pre-enrolment online we will invite you to campus to complete the final steps of your enrolment. 
I have already applied. How do I enrol?
Already submitted your application and accepted your offer? Then you're ready to begin your enrolment with us!
Your course will start in September, but before you begin studying with us you'll need to complete the first stage of your enrolment online. Once you have done this, you'll then be able to come onto campus to complete your enrolment in full. 
Set up an online account
Once you accept your offer, you should receive a link by email to set up an online enrolment account. This email will be sent to the email address that you provided on your application form, from admin@ncgrp.co.uk. You'll need to provide your date of birth and create a password to create your account. Please note that enrolment emails are being sent in stages and if you have accepted your place but not yet received it, please allow up to 7 working days before getting in touch.
Complete the first stage of your enrolment online
Once logged in, check the information you provided on your application form and provide us with additional information including your previous school and details of your predicted or current grades. You will need to have your National Insurance number to hand as well as details of your Next of Kin.
Complete the second stage of your enrolment in person at college
After you've completed the first stage of your enrolment online, you'll attend college to
complete the final steps. This will be where you will bring copies of your results, evidence of your ID, sign your learning agreement, collect your college ID badge and receive details of your course welcome day. 


Frequently Asked Questions