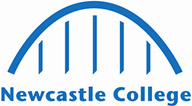 Manufacturing Engineering
If you're inspired by creativity and problem-solving within the world of engineering, then Newcastle College's Manufacturing Engineering facilities are perfect for you to test and perfect your core engineering skills.
What you'll have access to:
The field of Manufacturing Engineering covers the designing, testing and building of new technologies and products. At Newcastle College you will find dedicated Manufacturing Engineering environments which allow you to get hands-on, developing the core engineering skills required to be successful in the industry. 
When you study Manufacturing Engineering at Newcastle College you will become skilled in using the latest manufacturing equipment and technologies found in industry, including:
full fabrication and manual machine shop

5 axis CNC mill

3D printing and design software

PLC target training system and laboratory with Siemens systems including SolidWorks

instrumentation and control facility

electronics training facility

process plant.
Frequently Asked Questions
Is Newcastle College easy to travel to?
Set in the heart of Newcastle, we offer an unrivalled student experience. Our main campus is just a short walk from Newcastle's main train station, allowing you to benefit from the city's thriving student scene.  Newcastle has something for everyone, whether you're looking for some late night shopping, a thriving restaurant scene or award-winning culture.
Is the campus safe?
Newcastle College has a range of security measures in place to ensure that all students and staff remain safe while on campus.
We employ a team of security operatives providing 24-hour cover, 365 days a year. Optimum staffing levels are in place to ensure proactive foot patrols are conducted around the college estate, both internally and externally. All of our security staff can be identified by their hi-visibility clothing which is identified with SECURITY on the back which serves to distinguish them from other day-to-day contractors and suppliers who may also may be wearing hi-visibility clothing.
CCTV is extensively situated around the college, both externally and internally in some buildings for the purpose of crime prevention and public safety with a dedicated CCTV control room that is staffed continually. The CCTV control room has a dedicated emergency line number in addition to two other phone lines.
In addition to general college staff challenging people without a valid college ID, security staff do this as part of their specific duties and conduct ad-hoc ID checks at the point of entry to buildings. We also have close liaison with our local neighbourhood police officers.
Are there places to eat and socialise on campus?
Students at Newcastle College have access to a number of in-house catering outlets across the sites. All of our catering facilities have a five-star Food Hygiene Rating and all of our outlets have been awarded the Heart of Newcastle Award for outstanding hygiene and healthy eating options. All catering outlets are available to learners in receipt of free college meals.
Restaurants are available within Parsons and Trevelyan on our Rye Hill Campus which serve a wide range of affordable hot and cold food including jacket potatoes, made to order sandwiches and pastries, along with a number of snacks.
Based on the ground floor of the Lifestyle Academy, our bistro is run by staff and students of the Lifestyle Academy. It offers a wide range of freshly made hot and cold dishes, sandwiches and snacks. A selection of hot and cold drinks are also available.
The Chefs' Academy is our gourmet á la carte restaurant on the third floor of the Lifestyle Academy and offers panoramic views across the city. Ideal if you want to give yourself or your family a treat, it offers two and three-course meals cooked and served to the highest quality with competitive set menu prices.
What facilities do you have for students?
Rutherford is home to our manufacturing engineering courses.  The building includes extensive engineering workshops, Computer Aided Design (CAD) suites and CNC machinery.  This is the place to develop your engineering skills across a range of disciplines.
You will have access to many learning spaces where our teams are on hand to help you with independent study, research and academic skills such as referencing. 
Newcastle College has one of the largest further education college libraries in the north of England and here you'll be able to access over 40,000 books and hundreds of journals, magazines, DVDs, e-books and e-journal resources.