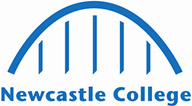 Adults 19+
How to ask your employer for training funding
So you're ready for the next step but aren't quite sure what it should be? Choosing your college or sixth-form is an exciting time but it can be daunting too. We've put some top-tips together below, to help you choose the right course for you.
Top Tips
Know Your Options
It's important to find out what all of your options are and what you want from a college, a course or a sixth-form. Do you know what is close to your home? Would you prefer to do A-Levels or focus on your vocation? Take the time to do your research before you apply!
Follow your passion
Choosing a course is a big decision and with so much on offer, it could be tempting to choose the same course as your best friend. Your choices are your stepping stone to what comes next, so make sure you choose something you're really interested in, you enjoy doing and can see yourself pursuing in the future. One of the great things about college is meeting new people who share your interests, and still being able to meet your mates for lunch!
Find out about support
It's always good to know what help and support is available to you, wherever you choose to apply. Newcastle College has an award-winning support team who can help you with your studies, as well as your mental health and wellbeing. We can also help you with financial support. If you're eligible, you could receive help with meals, travel, study equipment and field trips.
Take a look around!
You're going to be spending lots of time at your chosen college or sixth-form, so arrange a visit and take a look around to get a feel for the place. Is it easy to get to? What are the facilities like? What's around campus? Our main campus is in the centre of Newcastle, so we're easy to reach and just a short stroll from shops and restaurants.
You can visit us, take a look around, get advice and speak to tutors at one of our regular Open Events. Find out how to sign up here.