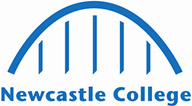 Newcastle College 2019 Ofsted Results
Ofsted (Office for Standards in Education, Children's Services and Skills) is an independent and impartial body which inspects and regulates educational and skills services within the UK.
Ofsted works closely with schools and colleges and works to raise standards and implement improvements through focused inspection and regulation.
Our Ofsted Reports
On 27th and 28th February, Ofsted visited Newcastle College to conduct a monitoring visit. You can read the full report here 2019 Ofsted Report
The focus of this monitoring visit was to evaluate the progress that leaders and managers have made in addressing the main areas for improvement identified at the previous inspection.
Key findings include:
- Improvements have been made to the tracking and monitoring of the progress of new apprentices, resulting in better progress from their starting points.
- Teachers challenge learners well to develop their practical mathematical skills. They use highly relevant vocational examples to ensure that learners apply their knowledge well.
- Teachers plan and deliver teaching activities that promote learners' understanding of life in modern Britain and local communities highly effectively.
- We have maintained our strong adult learning programmes and provision for learners with high needs.

---
In the interest of transparency, you can also read the 2016 and 2018 Newcastle College Ofsted reports.
Check out our about us section or take a look at the courses we have available.
You can also access all reports online via Ofsted.
Access all reports via Ofsted.com