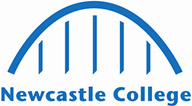 Meet Our Students
Want to know what its really like to be a student at Newcastle College University Centre? Read what our students have to say!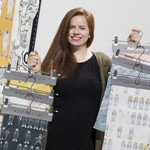 Steph Thomas
FdA Printed and Constructed Textiles
"I'd studied design at Newcastle College after completing school and loved it. I moved into a different career for practicality but always missed the design. I feel like I'm setting my kids a good example by following my dreams."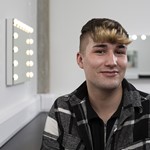 Craig Warnes
FdA Advanced Techniques in Media and Semi-Permanent Make-Up
"It's rare to find a course as specialised, but also offering such a range of skills and knowledge, as the one provided at Newcastle College University Centre. We have industry-standard hairdressing salons and make-up studios on-site, and it's great to learn from industry-experienced teachers who help me to build the skills I need to succeed in my career."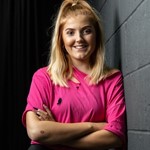 Courtney Munro
FdA Musical Theatre
"We all draw inspiration from the tutors, especially as they have experience in the industry. Our tutors know what we need to work on in order to prepare us for our careers, which inspires us all to work harder."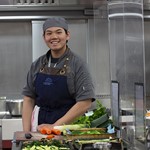 Phillip Ho
FdA Culinary Arts
"Newcastle College University Centre is the only real option in the local area for an industry-standard culinary degree. The course offers lots of culinary freedom, and every day of my degree is different because my tutors push me beyond my comfort zone through working with larders, cooking pastries, or using new gastronomic techniques. It feels good to be studying a course that feels tailored to me and my preferences."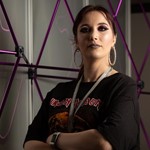 Heather Broadley
FdSc Networking and Security Technologies
"I've had a really good experience studying here and Newcastle College has a brilliant reputation, standards and quality of teaching so I will continue my studies and finish my degree with a Level 6 and Top-Up."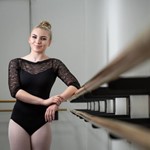 Sophie Ellis
BA (Hons) Dance
"The facilities at the College are great. The Performance Academy, where I study, has excellent dance facilities from large studio spaces, a studio theatre for smaller performances to a large 250 seat theatre fully equipped with an Aerial Rig."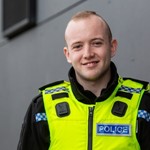 David Lee
FdA Police and Criminal Justice
"I decided the career that I wanted to pursue was in policing. After researching the requirements, I found that a degree was necessary. The modules in this course really stood out to me as I felt they were relevant and interesting."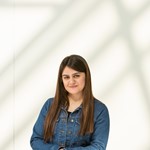 Dana Diab
FdA Interior and Spatial Design
"I chose my course interior and spatial design simply because I enjoy designing things. From the first day at the College it has felt like a family. Everyone is there for each other and everyone treats each other fairly."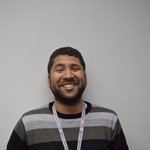 Nithin Varghese
FdA Electrical Electronic Engineering
"I started on a Level 3 Engineering course at the College and have progressed onto the Foundation Degree. My tutors have practised in industry meaning everything you learn on the course is relevant."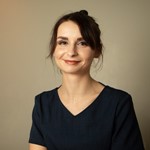 Sophia Arvaniti
BA (Hons) Advanced Skin Techniques
"Newcastle College is a brilliant institution to study at, the lecturers are supportive and the facilities are great. If students are planning to study a degree here will be guaranteed one to one support and access to the best facilities."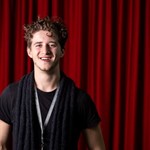 Alexander Christodolou
BA (Hons) Acting and Performance Practice
"The highlight of studying at Newcastle College for me has been the excitement around performing at shows. The run up before, the adrenaline rush during and the celebration with peers and tutors at the end is the best part."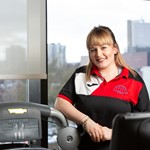 Jessica Dixon
BA (Hons) Sport and Exercise Rehabilitation
"I work at a clinic as part of my work placement, and this have given me the confidence to believe that I do have the knowledge to put what I have learnt into practice. I can take what I have learnt and apply it."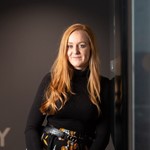 Helen Noble
BA (Hons) Business Management (Leadership) (Top-Up)
"I think my degree has set me up for employment very well. The modules we cover are relevant to industry. The skills we gain from our studies are invaluable as they can be used in all aspects of the working environment."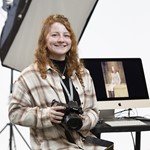 Caitlin Orridge
BA (Hons) Photography
"The sheer breadth of knowledge and experienced I've gained from studying at Newcastle College University Centre is phenomenal. Our lecturers and guest speakers bring years of distinct experience in the photography industry, ranging from still life to fashion to more commercial photography - I've used all of that transferable knowledge to enrich my work. The creative freedom this course offers has helped me to explore every area of the photography industry and decide where I'd like to develop my own career in the future."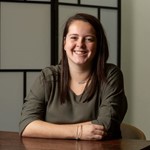 Paige Gater
BA (Hons) Tourism and Hospitality Management (Top-Up)
"The College tutors are friendly and supportive. I need extra time on my work, so they're incredibly accommodating for that and if I have any questions I know I can always ask any member of staff for help."
Paola Cassarino
FdA Events Management and Hospitality
"The beauty of a Hospitality and Tourism degree at Newcastle College University Centre is that, by combining the latest industry knowledge with a focus on practical skills, you're being prepared not to be an average employee, but an industry leader. The high standard of teaching here has helped me to develop confidence in my ability, and a clear sense of direction for the next steps in my career and exactly how to attain them."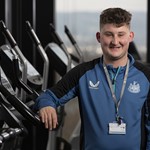 Lewis James
MSc (Hons) Sport and Education
"My degree programme is fantastic because it's written with external partners, including the NUFC Foundation, Newcastle Eagles and Newcastle Falcons. These connections mean Sport students at Newcastle College university Centre have access to many more personal and professional development opportunities than other universities, especially in the North East. The best bit is the staff are so flexible and open to student input, even though some of them worked on Team GB!"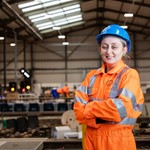 Tia Jones
BSc (Hons) Engineering Management (Top-Up)
"My current degree course gives me skills and experience far more tailored to a future in Rail Engineering than many other courses in the area offered. Even though it's quite specialised, the content itself is actually very versatile, which appeals because it keeps my professional horizons open moving forwards. The practical slant of the course has also meant I've gained really useful skills and experience in preparation for industry, which is far better than what I would have received elsewhere."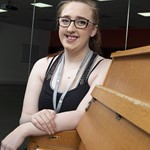 Ellie Sturrock
BA (Hons) Musical Theatre (Top-Up)
"The facilities for the Musical Theatre course are top of the range! Compared to a lot of other drama schools or conservatoires, where the theatre halls or dance studios aren't up-to-date at all, the ones at Newcastle College University Centre are all fully modernised and larger than usual. It also helps having teachers who are willing to improvise with you and play around with your individual creative process - it's both inspiring and enjoyable to learn from them!"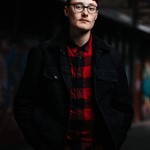 Joshua Barrass
BA (Hons) Music Performance
"My degree course is very practical and can be tailored to whatever individual students want to achieve. The units are all quite broad, so you get more opportunities to specialise and create whatever music you want. For me, the chance to explore and express my own musical interests make the degree course far more enjoyable, since all my assignments are much more open to interpretation."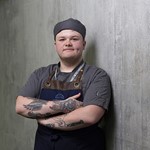 Kian Marshall
FdA Culinary Arts
"Studying at Newcastle College University Centre has made me more confident in my vision as a chef. The course is taught in a more practical, hands-on style and the tutors always asked what we wanted to try to cook, so it was a good chance to express ourselves and develop and skills and interests, sometimes using unusual and exotic ingredients or innovative new techniques!"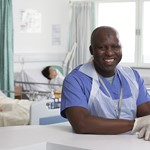 Dawda Sarjo
FdSc Healthcare Practice
"My base of specialist knowledge and skills have grown significantly while I've studied at Newcastle College University Centre, so I know that when I enter the nursing field, I'll be able to put what I know straight into practice to help people. Thanks to my tutors, my career destination is within reach."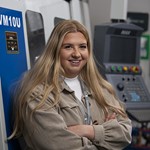 Grace Lilley
BSc (Hons) Engineering Management (Top-Up)
"I've had access to fantastic staff support throughout my degree, and I've learnt and developed so many transferable skills that I know will make me attractive to employers in the Engineering industry. We've also had quite a few guest speakers in to discuss their experiences, which has been really helpful and quite inspiring, really!"
Niall Kendal
FdEng Subsea and Offshore Engineering
"Throughout my apprenticeship and studies, I've developed a great understanding of the industry, a strong knowledge base, and I get to put theory into practice while I'm offshore. I want to challenge myself to enter a management role in the Energy industry eventually, and I know my degree from Newcastle College University Centre will help me achieve that dream."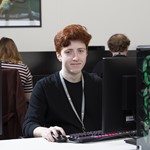 Kieron West
FdA Games Technologies
"At Newcastle College University Centre, I've been able to use 3D modelling, animation, games design and programming technologies - where else offers all that with personally tailored guidance from industry-experienced tutors from the get-go? It's a real win-win!"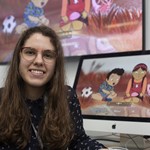 Laurene Herodin
BA (Hons) Animation
"During my studies, I've received so many open-ended assignments that have given me the opportunity to explore my creativity at a professional level and see the paths it might lead me down. I've developed important professional skills, and learnt from tutors whose current industry knowledge means they are never out-of-touch - which has been fantastic in helping me secure employment."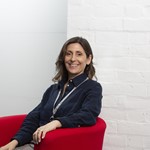 Xania Prentice
BSc (Hons) Counselling Skills and Therapeutic Communication (Top-Up)
"As an older student, learning as a beginner meant I was able to bring all my life experience onto this course. I've studied modules ranging from trauma to gender to bereavement, and all of it fascinated me. But to me, this course wasn't just about qualifying in psychology - I've found my calling here, by discovering how people work and figuring out how I could help them."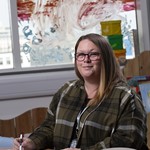 Gemma Thompson
FdA Children and Young People
"My course content is really relevant to a broad range of roles within the childcare industry, but with enough flexibility for me to tailor my studies to my ideal job as a teaching assistant. As a parent, I think I know everything about children until one of the nursery kids I teach does something to take me by surprise - that daily dynamism is something I find really enriching about Childcare, and I'm proud to help them achieve the skills they'll use for the rest of their lives."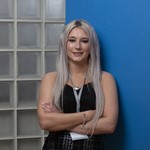 Georgia O'Neill
FdA Business Management
"The range of content, experiences and contacts is something I think is unique to my course. I've been able to meet industry experts with impressive careers, and the insights I've gained from their career paths have helped me to develop my own small business. Studying here wasn't just helpful but also inspiring in its own right!"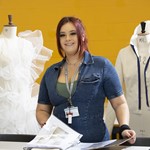 Ellie Sturrock
FdA Fashion Retail and Enterprise
"By studying my degree course, I gained more experience, found projects I enjoyed and realised how many opportunities there were to improve my skills, which really helped me figure out my passions within the fashion sector. Thanks to the course practicality, I've already developed my own brand as a stylist - it's really been quite fun!"