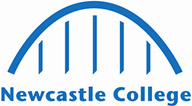 Meet Our Students
Want to know what its really like to be a student at Newcastle College University Centre? Read what our students have to say!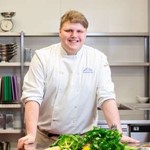 Lewis Leng
FdA Culinary Arts
"I wanted to gain the qualifications that would be needed for a managerial position. I know this course isn't offered widely, especially in the North East, so I wanted to take the opportunity to explore my passion for cooking through this degree."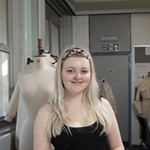 Aleaha Wilford
FdA Fashion
"The course has given me new and exciting opportunities. New York Chic contacted me to be an ambassador for them after I posted photographs of my garnets online. "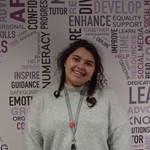 Yasmina Magdy
FdA Fashion and Retail
"My course is very hands on and I have received great support from the tutors. The course is giving me the confidence to approach companies and get experience. I am able to use that experience as part of the course."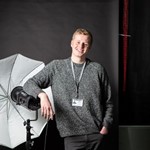 David Bell
BA (Hons) Photography
"The biggest highlight of studying at the University Centre was when I was offered the job at the Handbag Clinic as an in house photographer. Without the course and everything that I've learnt while studying here, I wouldn't have had that opportunity."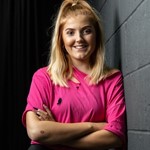 Courtney Munro
FdA Musical Theatre
"We all draw inspiration from the tutors, especially as they have experience in the industry. Our tutors know what we need to work on in order to prepare us for our careers, which inspires us all to work harder."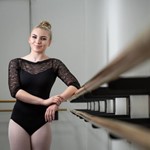 Sophie Ellis
BA (Hons) Dance
"The facilities at the College are great. The Performance Academy, where I study, has excellent dance facilities from large studio spaces, a studio theatre for smaller performances to a large 250 seat theatre fully equipped with an Aerial Rig."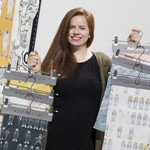 Steph Thomas
FdA Printed and Constructed Textiles
"I'd studied design at Newcastle College after completing school and loved it. I moved into a different career for practicality but always missed the design. I feel like I'm setting my kids a good example by following my dreams."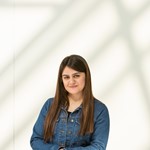 Dana Diab
FdA Interior and Spatial Design
"I chose my course interior and spatial design simply because I enjoy designing things. From the first day at the College it has felt like a family. Everyone is there for each other and everyone treats each other fairly."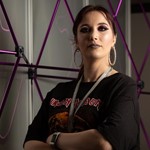 Heather Broadley
FdSc Networking and Security Technologies
"I've had a really good experience studying here and Newcastle College has a brilliant reputation, standards and quality of teaching so I will continue my studies and finish my degree with a Level 6 and Top-Up."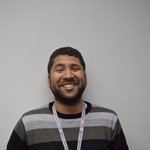 Nithin Varghese
FdA Electrical Electronic Engineering
"I started on a Level 3 Engineering course at the College and have progressed onto the Foundation Degree. My tutors have practised in industry meaning everything you learn on the course is relevant."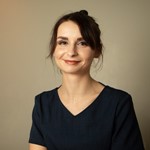 Sophia Arvaniti
BA (Hons) Advanced Skin Techniques
"Newcastle College is a brilliant institution to study at, the lecturers are supportive and the facilities are great. If students are planning to study a degree here will be guaranteed one to one support and access to the best facilities."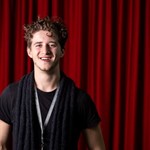 Alexander Christodolou
BA (Hons) Acting and Performance Practice
"The highlight of studying at Newcastle College for me has been the excitement around performing at shows. The run up before, the adrenaline rush during and the celebration with peers and tutors at the end is the best part."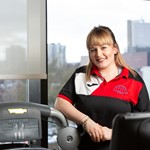 Jessica Dixon
BA (Hons) Sport and Exercise Rehabilitation
"I work at a clinic as part of my work placement, and this have given me the confidence to believe that I do have the knowledge to put what I have learnt into practice. I can take what I have learnt and apply it."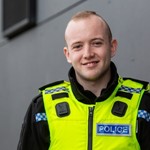 David Lee
FdA Police and Criminal Justice
"I decided the career that I wanted to pursue was in policing. After researching the requirements, I found that a degree was necessary. The modules in this course really stood out to me as I felt they were relevant and interesting."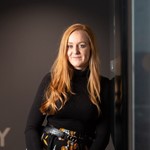 Helen Noble
BA (Hons) Business Management (Leadership) (Top-Up)
"I think my degree has set me up for employment very well. The modules we cover are relevant to industry. The skills we gain from our studies are invaluable as they can be used in all aspects of the working environment."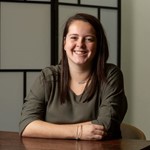 Paige Gater
BA (Hons) Tourism and Hospitality Management (Top-Up)
"The College tutors are friendly and supportive. I need extra time on my work, so they're incredibly accommodating for that and if I have any questions I know I can always ask any member of staff for help."