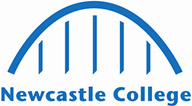 Meet Our Students
Don't just take our word for it, read what our students have to say about their experiences at Newcastle College.
4000

+
College students choose to study with us
Aaron Bullha
Level 3 Rail Engineering
"My lecturers and tutors have all gone out of their way to make sure me and my classmates know everything we need to know, not just in track and rail but general engineering as well. I feel like having the opportunity to practice on real-life rail equipment will help me no matter where in the industry I progress, and it's all thanks to Newcastle College."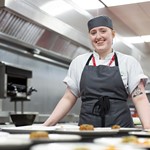 Daisy Glasper
Level 3 Culinary Arts
"Newcastle College has supported me so much over the last few years, especially with all the competitions I've been part of! I've had so many opportunities that I wouldn't have had without studying here, whether that be the tutors taking the class to Dublin to experience many different food outlets and history or us going to Malta for a two-week work experience placement. I couldn't have had a more positive experience."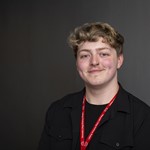 Ethan King
Level 3 National Extended Diploma in Business
"As soon as I found out who was going to be teaching me and I saw how good they were, I was absolutely certain that studying at Newcastle College was the right step for me. I had family members who had been Newcastle College students before and they loved it too! Also, the main campus is in the centre of Newcastle so you're never far away from anything you need or whatever you want to do."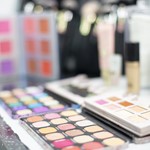 Fay Ingles
Level 3 Make Up Artistry
"I was really quite shy when I started at Newcastle College, but thanks to my time here I've definitely come out of my shell a lot! I can especially feel the benefits on my placement when I'm working in the salon. I've become so capable with the support from my tutors and friends."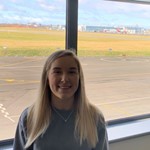 Olivia Williams
Level 3 in Aviation Operations
"Newcastle College has great industry links. As part of the course we do ambassador roles at the airport. We gain experience of different roles, a real insight into the careers available. Through this I am now employed in the airport working in Security."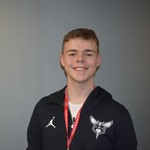 Matthew Fairgreave
Level 3 in Business
"The classroom atmosphere is relaxed, you're able to have a laugh and a joke it's a nice environment to learn in. My highlight so far though has been my work placement at an accountancy firm, I am really enjoying it."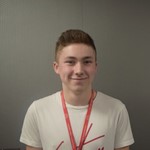 Alex Graham
Level 3 in Business
"I like college because there aren't any exams and the classes are smaller. You are treated like an adult and you have more flexibility in your studies. I feel trusted to get on with and manage our own workload."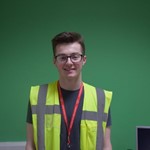 Thomas Maddison Todd
Level 2 in Bricklaying
"I wanted to go to sixth form because that's what my friends were doing but because of my grades I wasn't able to. I was terrified about coming to college on my own but it's been the right choice for me."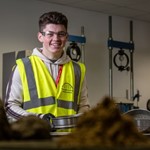 Olav Johnsen
Level 3 in Construction and the Built Environment
"The course is closely mirrored to industry so you get a taste of what working in the environment would be like. If you enjoy how things work and why then the built environment course is for you."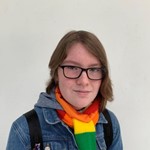 Chloe Johnson
Level 1 in Digital Arts
"The tutors at the College are very open, honest and respectful. The college experience I have had has given me a different perspective on education. I am able to study my GCSEs here alongside my level 1 course access course."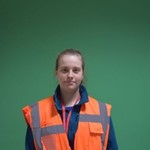 Paige Ainsley
Level 2 Electrical Installation
"I have received great support for the college mentors, they have helped me learnt ways to reduce stress and not to over think everything. They offer one to one sessions as part of a programme or as a drop in."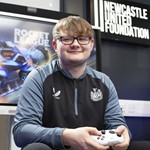 Kyle Maddison
Level 3 in Esports
"I've had some very good advice from my tutors. Keith, my lecturer, is the one who encouraged me to get a job with the Newcastle United Foundation, where I'm currently working as a Community Coach, running kids' parties most Saturdays and after school clubs a few times a week."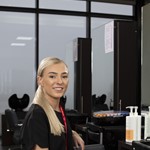 Sophie Roxburgh
Level 2 Hairdressing
"My favourite thing about the course is learning new skills and getting the opportunity to enter competitions. I have learnt so many extra skills that I wouldn't necessarily have learnt if I hadn't been offered the chance to enter these competitions."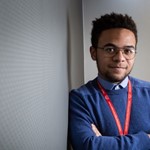 Francisco Costa Mendes
Level 3 Extended Diploma in IT
"I feel college has benefited me as I am learning new things all the time. I think what I have learnt will give me a head start at university. The course has helped me be more independent. "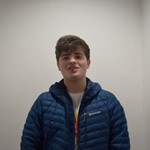 Fraser Shaw
Level 3 in Information Technology
"You get lots of hand on learning and work placement opportunities as part of the course. College is different to school, it's not as restrictive, you do more independent study, where you work at your own pace."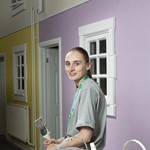 Courtney Lea Maddison
Level 2 Painting and Decorating Apprenticeship
"My tutor is really supportive and encouraging. He allows us to take our time and relax into projects. One of the best things about doing this apprenticeship is that I get the chance to try all sorts of equipment. For example, my employer doesn't use a dustless sander whereas the college has one, so last week I stayed after my class and had a go."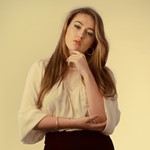 Jessica Cornforth
Level 3 in Photography
"I struggled at school, but I worked hard especially in maths and English, I was so relieved to pass both subjects at GCSE. I chose to study at college as I don't like exams and hands on learning was better for me."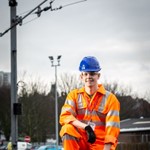 Tait McKenna
Level 3 in Rail Engineering
"I didn't enjoy school. I was glad of the change Newcastle College brought to my education. The environment suits me better and I enjoy coming to college. I started on Level 2 and progressed onto Level 3."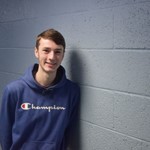 Paul Stuart Gibbons
Level 3 in Sport
"It was a big decision for me moving away from home for college. It's a complete new start, so making friends and feeling welcome has made it easier for me. The location is great, everything you need is nearby."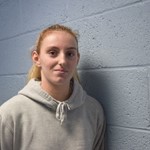 Erin McIntosh
Level 3 in Sport
"I attended an open event to find out more about the courses on offer and I make an application on the night. I was offered a place straight away on the course. Since starting I have made loads of friends."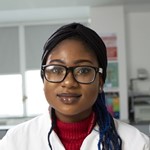 Ivana Odobo
Level 3 Science
"I came to the UK a year ago from Italy. The teaching here is very different, here the teaching environment is more comfortable and teachers are very approachable. I have made a lot of friends not just in my class but across the college."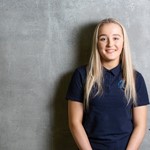 Courtney Dean
Level 3 in Travel and Tourism
"I saw the College offered this course so I came to an Open Day. I enjoyed the Open Day it was very informative. I meet the course tutor and the information she gave me about the course was very appealing."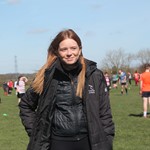 Sarah Lane
Level 2 Uniformed and Protective Services
"I was welcomed by the course tutors, Dave, George and Kev and felt that no matter whether I was having a good day or bad day, they let me work at my own pace. The tutors are always there to talk to whenever I need them. The course has helped give me experiences and opportunities I wouldn't have been able to get from school. HITZ has really helped guide me."