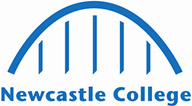 At Newcastle College we have a dedicated team of staff who are passionate about providing information, advice and guidance and raising the aspirations of your students.
Our committed Education Partnerships Team are here to provide your school with a wide range of opportunities and knowledge to support your careers programme and highlight everything Newcastle College can offer future students.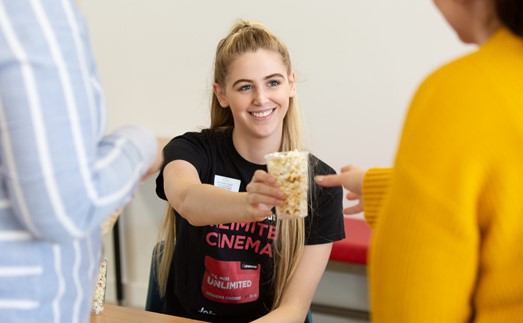 Information for Teachers and Schools
Our Education Partnerships Team can support your Careers Programme by providing vocational advice and guidance in the following ways:
Offer advice and guidance at careers events and parents' evenings

Offer online careers workshops helping students explore their options

Offer one to one guidance and visits with young people who are not in education, employment or training (NEET)

Advise on CPD for teachers and careers professionals

Develop bespoke online training resources and guides for schools and community organisations
What We've Been Upto This Week
Frequently Asked Questions
What's the difference between doing A Levels and doing a vocational qualification?
Vocational qualifications can lead to a specific career and are good if students prefer 'hands on' learning and coursework rather than exams. A Levels are theory-based and feature a number of exams. Both types of qualification are highly respected by employers and universities, depending on what industry they choose.
How is college different from school?
At college the environment helps to prepare young people for that important next step; work or university.
What's the difference between a Further Education (FE) college and a sixth form?
Sixth forms offer courses for 16-19-year-olds up to Level 3. Further Education colleges offer a much wider range of courses, generally covering many more subjects. As a result, the environment at College including Newcastle College is very diverse.
How and when do students need to apply?
Ideally the sooner the better! It means we can offer a place on the course safe and look forward to welcoming students to campus in the new academic year.
You can apply online on our website, search for a course now.
How long do students have to wait to hear back from the College?
We will send a confirmation email straight away! Students will then receive and email with an offer of a place on the course.
Do students need to accept a place?
Yes! To accept an offer students will receive an email, it will be titled 'Your course offer from Newcastle College.' In that email there is a link to accept a place, as well as information about the course applied for.
What happens when students accept a place?
Once students accept their place we will keep them up to date every step of the way, including letting them know when they can complete their enrolment and when the course will begin.
By accepting a place with us, we hope they can look forward to a new and exciting adventure at Newcastle College!
If a student can't decide which course to apply for; can they apply for more than one?
Yes, students can apply for two courses, we advise students who may be unsure to speak to one of our student advisers, this will ensure they get a better understanding of the subject/s they are interested in and will help them make a more informed decision on which courses to apply for.
Can someone help students with general questions and support?
Yes, our Student Services team are here to help students make the decision that will best suit them. They are also able to offer all sorts of advice relating to transport, finance and any other questions that students may have.
How can a student fill in the application when they don't know what their grades will be?
We know that Year 11 students will not get their GCSE results until the summer so they need to put their predicted grades on their application form instead.
What happens if a student gets better grades than expected?
Well that's great news, in that case we would look at which course they have applied for and if the level was not suitable for them we would put them on the most suitable course at the level that reflects their qualifications.
What happens if a student doesn't get high enough grades?
If their grades are not as high as they had hoped they don't need to panic, we will look at which course they have applied for and if they do not meet the entry criteria we would put them on a similar course that suits the level of their qualifications.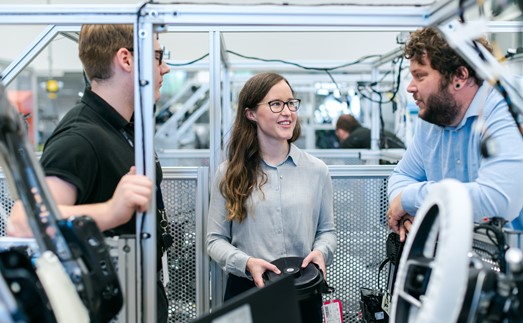 Careers Tool
If you want to help you students find the perfect course, use our handy careers tool to get an idea of what qualifications they might need.
Careers
Get In Touch
Complete the form below and a member of our team will get back to you,