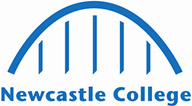 Additional Support
If you help to look after someone who has an illness, disability, mental health illness or addiction or if you have been in/left care then we can provide additional support to assist your learning.
Higher Education Support
If you are studying a higher education course at Newcastle College, we can provide support with:
study skills support on a one-to-one or small group basis

advice on accessing Disabled Students' Allowances (DSAs)

alternative assessment plans

exam access arrangements

screening and diagnostic dyslexia higher education support
Learning Mentors
Learning mentors are based across College and work with you on a wide range of issues including health, wellbeing and personal safety, academic support, employability and life skills.
Literacy Mentors
English and maths is a key priority for Newcastle College. The Pastoral Support Team have Literacy and Numeracy Learning Mentors who will work closely with you to support:
engagement in classes including providing in-class support

achievement of qualifications and learning aims through one-to-one and small group support as well as providing daily drop-in sessions.