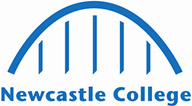 Making a referral to the Higher Education Support Team (HEST)
It you feel you require support from the Higher Education Support Team please complete the HEST Referral Document 2019-20 and return to the HEST team via email css@ncl-coll.ac.uk. This will help the team to get a better understanding of your additional support needs such as exam access arrangements, alternative assessments plans and emergency reaction plans. 
If so, you may be eligible for all of the support.
Disabled Students Allowance (DSAs)
As a Higher Education student it is advisable for you to apply for Disabled Students' Allowance (DSA). This is a grant to help with extra costs you might have as a direct result of your disability, long-term health condition, mental-health condition or specific learning difficulty. It would provide the funding for any support that you may require to complete your course. It is non-means tested and is not repayable.
Support may involve the provision of a non-medical helper; for example, study skills tuition, access support or mentoring. In addition, it can provide you with access to specialist equipment, additional travel costs that you pay as a direct result of your disability and other costs for things such as photocopying or printer cartridges.  Any delay in making your DSA application is likely to cause a delay in the implementation of any support requirements that you may have. The application process can take around 14 weeks to complete so it is vital that you apply early.
As an independent adult learner, it is your responsibility to make an application for DSA, attend the necessary appointments and provide any evidence that is requested. Applications for DSA are available to download here If you require advice on how to complete the form please contact css@ncl-coll.ac.uk
Alternative Assessment Plans
You may feel that applying for DSA is unnecessary and that adjustments to your assessments or deadlines would be more appropriate. If this is the case then an Alternative Assessment Plan (AAP) may help. Please be advised that evidence to support your disability or long-term health condition will be required. Please complete the HEST Referral Document 2019-20 which can be found above and email it to css@ncl-coll.ac.uk along with your evidence specifying that a AA Plan is required.
Higher Education Dyslexia Support
The Higher Education Support Team can help higher education students achieve their potential by:
Providing advice and support for students who think they may be dyslexic

Arranging a dyslexia diagnostic assessment from a psychologist

Signposting where to get information and advice about Disabled Student Allowance (DSA). A HE student can apply for DSA when he/she has a diagnosis of Specific Learning Disabilities (SpLD) - Dyslexia from the age of 16+ and this has been conducted by a suitably qualified specialist teacher or psychologist holding a current practising certificate in SpLD issued by their professional association.


When DSA has been awarded, the team can offer the following one-to-one study support sessions, based around student individual need:
Time management strategies: organising time, meeting deadlines, coursework notes, assignments and computer files

Assistive technology: encouraging the use of appropriate software within studies

Writing essays: decoding essay questions and format of essay writing

Planning techniques: using strategies to plan an essay/assignment

Writing: paragraph structure, grammar, punctuation, spelling skills, proofreading techniques

Information and research skills: finding and extracting relevant information from a wide range of sources. Skimming and scanning techniques

Harvard referencing: how to reference work correctly

Note taking techniques: strategies to support effective note taking within lectures

Presentation skills: effective presentation of work and group presentations

Revision for exams: memory techniques.
Non-Medical Helper costs for Needs Assessors
At Newcastle College University Centre we provide an in-house Support Worker/Non-Medical Helper (NMH) service for disabled students who are in receipt of Disabled Student Allowance (DSAs) funding. We have a team of trained and experienced Higher Level Support Workers who provide NMH support to ensure students are not disadvantaged as a result of their disability or difficulty.
Click on the link below to find out more about the Non-Medical Helper support services delivered by the Higher Education Support Team and the associated costs.
Non-Medical Helper support services and costs
There may be instances where you need to cancel your booked support session. Click on the link below to find out how to do this.