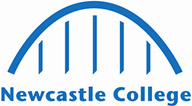 Apprenticeships
Policing, Law and Protective Services
If you've ever thought about getting a job in the Protective Services you'll know how important an industry it is.

Our Public Services apprenticeships will give you the opportunity to earn while you learn. You'll work in industry with a business that's the right fit for you, meaning you'll build a strong foundation for an exciting career in this vital and fulfilling industry. 
At college, you'll work with tutors who have first-hand experience of working in Public Services too. 
So if you've ever thought about how you can turn your passion for helping others into a career, or want the opportunity to make a real change, why not start your apprenticeship journey with us. 
Sign Up Now
Get in touch to learn more about apprenticeships at Newcastle College.