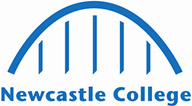 Apprenticeships
Hair and Beauty
Ever thought a career in Hairdressing would be a cut above the rest? Have you got a creative flair and passion for all things hair? With an apprenticeship in Hairdressing at Newcastle College, you're just a snip away from a career in industry.

At Newcastle College we have Hairdressing apprenticeships at Level 2 and 3, so you can choose a training level that's right for you. You'll learn techniques such as colouring hair, styling and finishing, as well as the skills you need for meeting and greeting clients. 
You'll learn at a business that is the right fit for you, and when you're in college you'll be taught by industry-experienced tutors who know the ins and outs of working in the real-world. 
So if you're looking to earn while you learn, and see yourself as the next Jen Atkin or Nicky Clarke, we can help you start your hairdressing journey.
Do you want to be a cut above in this exciting and creative industry? On the Hair Professional apprenticeship you will learn skills to carry out this exciting hairdressing salon role.
Length: 2 years
Study: Full-Time
Start date: 4th January 2021
Location: Employer Based

View Course
Sign Up Now
Get in touch to learn more about apprenticeships at Newcastle College.