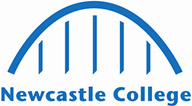 We offer pathways in a range of programmes to help you pursue your dream career and achieve your full potential.
Whether you have little to no qualifications, or are missing essential qualifications to progress to a degree, we can help you progress to further or higher education.
We have a range of options to help you get you gain basic English, maths and biology qualifications. These courses are perfect if you didn't get the GCSE results you expected or if you want to refresh your existing skills.
Our employability courses are perfect if you're looking to get back into work or you want some guidance to progress in your career.
Perhaps you want to improve your English, maths or IT skills. Or, maybe you need help with CV writing and job interviews. Whatever it is, we're here for you!
Take a closer look at our courses