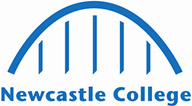 Summer Enrolment
Join us on campus to complete your enrolment for September 2023
Rye Hill Campus
15th August -1st September
2023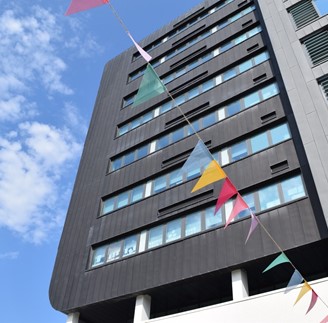 ENROL AS A NEWCASTLE COLLEGE STUDENT
If you're looking to be on course for success and take the next step towards your dream future, choose a course at Newcastle College. Visit our dedicated enrolment page to view frequently asked questions and get all the information you need to enrol.
If you have already applied and accepted your place you will receive a letter inviting you to an enrolment appointment in August. At your appointment, you will meet your tutors, take part in welcome day activities, and complete your enrolment. This is a great opportunity to ask any questions you may have before starting your course and a chance to meet your future classmates.
We strongly advise that you attend your appointment (ideally alone), so that we are able to complete your enrolment efficiently.
However, if you are unable to attend your allocated session time, you are able to attend campus during our standard opening hours below. Enrolment will be taking place in our Parsons Building.
If you are 16-18 or 19+ and awaiting exam results, please attend from Thursday 24 August onwards. Please note that if you attend outside of your allocated session time there may be an extended wait time.
Summer Enrolment Opening Hours (general public):
Tuesday 15 Aug: 10am - 4pm

Wednesday 16 Aug: 10am - 4pm

Thursday 17 August: 11am - 6pm

Friday 18 August: 10am - 4pm
Monday 21 August: 10am - 4pm

Tuesday 22 August: 10am - 4pm

Wednesday 23 August: CLOSED

Thursday 24 August: 11am - 6pm

Friday 25 August: 11am - 6pm
Monday 28 August: CLOSED (Bank Holiday)

Tuesday 29 August: 11am - 6pm

Wednesday 30 August: 11am - 6pm

Thursday 31 August: 11am - 6pm

Friday 1 September: 11am - 6pm
When you come to campus to complete your enrolment, please remember to bring with you:
Your results or proof of qualifications

ID (One of the following will be accepted: birth certificate, passport, driver's or provisional licence, bank card or photographic student ID for returning students)

National Insurance number (if known)

If you are aged 19+, you will need to provide the means to pay for your course or proof of evidence to waive fees. For example, a current benefits letter or Adult Learner Loan application if studying Level 3

Without these we won't be able to fully enrol you onto your chosen course.
If you are an international student, please also bring along your proof of residency. For example:
EU Settlement Scheme

Immigration documents

Visa

Residence Permit
If you need further assistance on what to bring with you to enrol please contact Student Services by telephoning 0191 200 4000 or email enquiries@ncl-coll.ac.uk
Directions to our campuses are available here. 
If you still haven't made up your mind and need advice and guidance, head over to our Student Services in Armstrong House where our friendly team will be on hand to help.