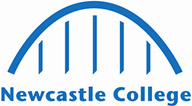 Bespoke training for your staff
We're really passionate about offering training solutions that are right for your business, ensuring your staff develop the skills, knowledge and experience they need to succeed in their roles.
We're able to offer training in a vast range of sectors including leadership, management and administration, hair and beauty, hospitality and more. You can find out more about what we can offer you below.
Leadership, Management and Administration
CPD and accredited qualifications such as leadership, management, middle management training (supervisor), customer service, managing difficult conversations, conflict management.
Hair and Beauty
CPD and accredited qualifications to upskill staff such as laser, skin technology, eyebrows, hair extensions and lashes. We are also able to offer bespoke training to meet the needs of the salon.
Hospitality
Food hygiene and allergy awareness CPD or accredited programmes.
Tourism/Aviation
CPD and accredited qualifications such as airport operations, ground maintenance and manual handling.
Energy and Engineering
CPD and accredited qualifications including Energy, Subsea and Renewables such as Level 4 Introduction to Subsea, Level 4 Introduction to Renewable Energy. We can also offer gas energy switching to green, businesses reducing carbon footprint, Introduction to CAD (Computer Aided Design) and NEBOSH Health and Safety.
Education and Childcare
CPD and accredited qualifications such as behaviour management in education, carbon literacy for teachers (making teachers carbon neutral) and brain development for children.
Health
CPD and accredited qualifications including emergency and paediatric first aid, occupational ICT for Healthcare practitioners and professional boundaries in a health care setting.
Employability
Short CPD courses in preparing for further employment opportunities, building resilience, job applications, job search.