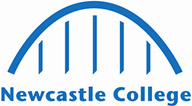 Masters in Business Management
Start Date: 13th September 2021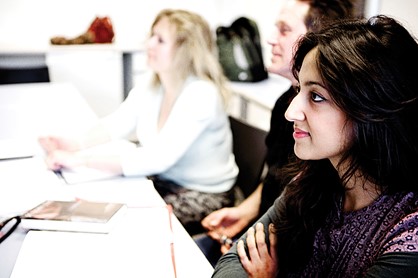 Length 18 months
Study Full-Time
Location Rye Hill Campus
Qualification Gained
Master of Arts Business Management
More about the course
The MA in Business Management provides an exciting opportunity to enhance your knowledge and understanding in the field of Business Management. The overall aim of the MA in Business Management is to promote opportunities to develop understanding of management of people and organisations. The programme adds value by allowing students to acquire an integrated and strategic view of management within organisations in a rapidly changing world of business.
It explores various aspects of business including the factors that drive firms to develop and grow, the tools they use to market their products and services, the challenges of managing people, successfully leading organisations and the promotion of the organisation's ethical standards and social responsibility.
Entry requirements
Applicants should normally have an Honours Degree or equivalent from a recognised institution.
Additionally, applicants will be asked to undertake an assessment task, usually a written essay on a given topic.
Applicants who do not have English is not your first language, an English language test score of 6.00 is required with none of the tested component scores less than 5.5. If you have previously completed an academic qualification equivalent to a UK Degree which was taught in a majority English-speaking country (as identified by UK Home Office) you will not need to provide an IELTS test.
What will I achieve?
Upon successful completion you will receive an Master of Arts Business Management validated by NCG
What will I learn?
Finance and Accounting for Decision Makers 
Marketing - Strategy and Planning
Management of HR
Corporate Social Responsibility and Business Ethics 
Strategic Management and Entrepreneurship
Research Methods 
The Dissertation 
The Work Related Project 


How is the course taught?
Lectures
Tutorials
Collaborative student led seminars
Presentations
Workshops
Enquiry based approaches, such as case study scenario / critical incident analysis and simulated experience such as workshops and discussions.
How am I assessed?
Coursework
Essays
Assignments
Reports
Presentations
Case study presentations
Reflective journals.
Where can I progress?
You may choose to progress academically through either a PhD or Doctorate within a business discipline.
Course costs and information
Tuition Fees for our Masters Degrees start from £5,250. Read more about financial support.
NCG (the institution which Newcastle College University Centre belongs to) is in the process of applying for Indefinite Degree Awarding Powers. Read more about what this means about our offer here.
What can I do with a qualification in Business?