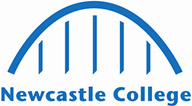 Masters in Business Administration (MBA)
Start Date: 13th September 2021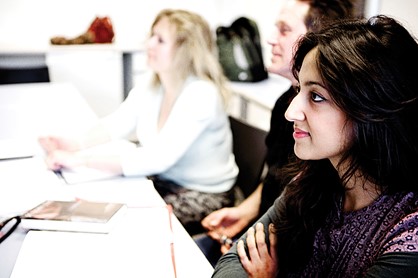 Length 18 months
Study Full-Time
Location Rye Hill Campus
Qualification Gained
Masters in Business Administration (MBA)
More about the course
Our new MBA is a stimulating and challenging programme which will make you question and re-evaluate how you do business. It is highly experiential and based on collaborative learning as students share their varied work experiences, knowledge and skills.

The course is designed to provide you with the knowledge to develop your critical thinking skills, reflective learning in order to apply these within your specialist area. You will also develop your understanding of the interplay between theory and practice in management.

The challenges of the 21st century require leaders and managers who can adapt to rapidly changing environments, understand complex situations, find innovative solutions to problems and then lead their organisations forward. Our MBA programme has been designed in consultation with local and national employers and stakeholders to meet current industry and management requirements.

It will enable you to develop a systematic understanding and critical awareness of current leadership and management issues and will provide the opportunity for you to explore your individual development as a leader and manager.

You will have the opportunity to work on real projects for a range of organisations, both large and small.
Entry requirements
Honours degree in appropriate subject area with a minimum grade of 2:2
2 years professional/relevant work experience
Applications who do not have English as their first language will be required to have as a minimum an IELTS score of 6.0 (or equivalent) with none of the tested component scores less than 5.5. If you have previously completed an academic qualification equivalent to a UK Degree which was taught in a majority English-speaking country (as identified by UK Home Office) you will not need to provide an IELTS test.
 
What will I achieve?
Upon successful completion you will receive a Master of Business Administration (MBA) validated by NCG 
What will I learn?
The Master of Business Administration (MBA) programme has two parts which spans over three semesters
Finance and Accounting for Decision Makers
Marketing - Strategy and Planning
Global Leadership and Organisational Behaviour
Corporate Social Responsibility and Business Ethics
Strategic Management and Entrepreneurship
Research Methods
Dissertation
Work Related Project
How is the course taught?
Lectures
Group based activities
Tutorials
Collaborative student led seminars and presentations Workshops
Enquiry based approaches (case study scenario & critical incident analysis)
Simulated experience (workshops & discussions).
How am I assessed?
Coursework
Essays
Assignments
Reports
Presentations
Case study presentations
Reflective journals
Examinations
Where can I progress?
You may choose to progress academically through either a PhD or Doctorate within a business discipline.
Course costs and information
Tuition Fees for our Masters Degrees start from £5,250. Read more about financial support.
NCG (the institution which Newcastle College University Centre belongs to) is in the process of applying for Indefinite Degree Awarding Powers. Read more about what this means about our offer here.
What can I do with a qualification in Business?