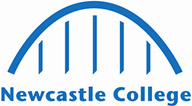 AAT Foundation Certificate in Accounting - Level 2
Start Date: Various
Length 4.5 hours per week for 35 weeks
Study Part-Time
Location Rye Hill Campus
Price Cat A: Free; Cat B: £299; Cat C: £633 Course Cost Categories
Qualification Gained
AAT Foundation Certificate in Accounting - Level 2
More about the course
This AAT (Association of Accounting Technicians) Foundation course is an entry-level accounting qualification, ideal for anyone who is seeking an introduction to basic accounting principles and skills.
The AAT (Association of Accounting Technicians) are the UK's leading professional body for vocational accountants. Working across the globe with around 130,000 members in more than 90 countries. AAT members are represented at every level of the finance and accounting world, including students, people already working in accountancy and self-employed business owners.
AAT accounting qualifications are universally respected and internationally recognised. Organisations such as Morrison's, P&G, Baker and Tilley, the Ministry of Defence and many more continue to hire AAT qualified members for their knowledge, skills, diligence and enthusiasm, as AAT represents the highest standards of professionalism. In short, an AAT qualification is a route to some of the most in-demand skills in the world and provides you with a professional status you can be proud of.
What can I do with a qualification in Business?