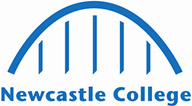 Skills Bootcamp in Rigging, Lighting, Live Sound and Backstage Management - Level 3
Start Date: Various
Length 12 weeks
Study Short Course
Location Rye Hill Campus
Qualification Gained
Level 3 Newcastle College Certificate
More about the course
Do you see yourself working as part of a technical team in the live theatre industry? Or could you imagine yourself travelling the world as part of a production crew at live gigs and festivals? If your answer is yes, this creative Skills Bootcamp course is perfect for you. This course has been designed and validated by industry experts and supported by Generator NE, Northern Stage and many more North East based employers to ensure students are offered skills and knowledge required by industry.

As a student of our Skills Bootcamp in Rigging, Lighting, Live Sound and Backstage Management you will learn the necessary skills to pursue a career within the live technical sector in our first-class facilities. These skills can include setting up for live sound, supporting lighting designers, becoming part of a staging crew or accompanying set designers. This is your chance to take the first step into the live sound and technical theatre industry and train with like-minded students under industry-experienced tutors.
Within this Skills Bootcamp you will also be offered placement opportunities within theatres and venues across Newcastle, taking the skills from the classroom and putting them into practice in real working environments, supervised by experts in the field.
What can I do with a qualification in Performing and Production Arts
Actors, Entertainers and Presenters
Daily tasks:
Plays pre-recorded music at nightclubs, discotheques, and private functions.
Conducts interviews and prepares reports for news broadcasts, current affairs programmes and documentaries.
Introduces and presents radio and television programmes, reads news bulletins and makes announcements.
Trains animals to perform entertaining routines and may perform with them.
Performs singing, comedy, acrobatic, illusion and conjuring routines.
Assumes character created by a playwright or author and communicates this to an audience.
Studies script, play or book and prepares and rehearses interpretation.
Dancers and Choreographers
Daily tasks:
Demonstrates and directs dance moves, monitors and analyses technique and performance, and determines how improvements can be made.
Participates in dance performance.
Attends rehearsals to develop and practice dance routines for performance.
Builds and maintains stamina, physical strength, agility and general health through fitness exercises and healthy eating.