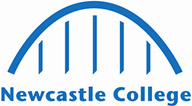 Bricklaying - Level 1 (Part-time)
Start Date: 5th September 2022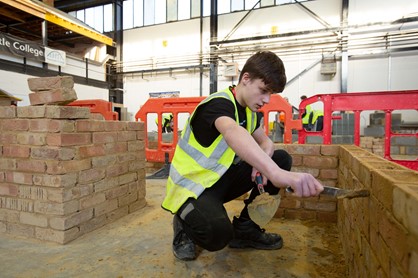 Length
Study Part-Time
Location Rye Hill Campus
Qualification Gained
NOCN Cskills Awards L1 Diploma in Bricklaying PT
More about the course
Brick by brick, step by step, work your way up to a career in the bricklaying industry with the part-time Level 1 course. You will gain the knowledge and understanding needed to progress onto Bricklaying - Level 2 which will then have you ready to head into the workplace!
Not only will you learn bricklaying skills, but you will also learn more about the construction industry such as health and safety, calculating costs, repairing and maintaining masonry and moving and handling resources.
You will even learn about sustainability in construction and environmental awareness in the industry!
Entry requirements
Initial assessment in maths and English

Interview with trade tutor
What will I achieve?
Upon successful completion of this course you will achieve NOCN Cskills Awards Level 1 Diploma in Bricklaying PT
What will I learn?
Award:
Construction health and safety

Skills for bricklaying
Certificate:
Further skills for bricklaying
Diploma:
Cost calculations

Employment in the construction industry

Environmental awareness and sustainability in construction

Move and handle resources

Personal skills in the construction industry

Personal wellbeing in construction

The construction industry

Repair and maintain masonry
How is the course taught?
Practical sessions in a fit-for-purpose workshop

Theory sessions in a classroom environment
How am I assessed?
Practical training books

Practical synoptic tests

Paper-based and online exams

Coursework
English and Maths
English and maths will be embedded into practical and theory sessions, reinforcing the measure, mark and cut process and trade terminology for method statements and risk assessments.
Where can I progress?
You could progress to further training in bricklaying at Level 2, and on completion at Level 2 you could move into a job role in the construction industry.
Course costs
If you are aged 19+ the cost of the course will depend on your circumstances. Our support pages can help you determine your suitability. 
What can I do with a qualification in [SUBJECT AREA]