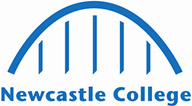 Sports Massage Therapy - Level 3
Start Date: 5th September 2022
Other start dates:
8th November 2021
14th February 2022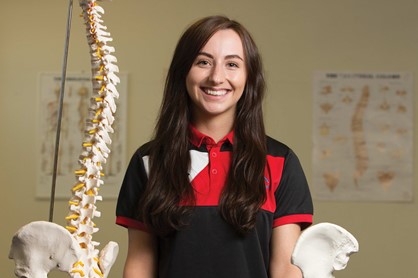 Length 3 months
Study Part-Time
Location Rye Hill Campus
Qualification Gained
ACTIVEIQ Level 3 Diploma in Sports Massage Therapy
More about the course
Are you interested in fitness recovery? Looking to expand your existing sports or fitness skillset?
On this Sports Massage Therapy course you can gain the skills and experience you need to become a qualified sports massage therapist, working within a sports therapy clinic alongside a qualified physiotherapist or independently running your own business!
You will study a range of techniques for sports massage and how to apply them based on the individual needs of a client, whether they are looking for decreased muscle soreness, an increased range of movement, or improved performance.
Accredited by Active IQ, this course is recognised around the world. So whether you're embarking on a new career or looking to extend your services as a Personal Trainer or Beauty Therapist, choose this course to level up your skills and your earning potential in the fitness industry.
By choosing this part-time evening course you can train around your existing work and life commitments.
Entry requirements
4 GCSEs at grade 4 or above including English and maths
OR
a minimum of 2 years industry experience within a related field
All applicants will undertake an interview to assess suitability for the programme.
What will I achieve?
On successful completion of this course, you will achieve an ATIVEIQ Level 3 Diploma in Sports Massage Therapy
What will I learn?
Anatomy and physiology

Principles of health and fitness

Understand the principles of soft tissue dysfunction

Professional practice in sports massage

Practical delivery of sports massage treatments
How is the course taught?
Practical sessions within a working gym and massage clinic

Classroom sessions

One-to-one tutorials

Role play
How am I assessed?
Controlled assessments

Practical assessments

Portfolio
Work experience opportunities
During the course you will attend a live event such as a Northern League football game or Sunderland 10k run as a volunteer Sports Massage Therapist. This experience can be used as part of your assessment.
Part-time students will receive free gym access on days they are studying.
English and Maths
English and maths skills are vital in the industry, whether you are supporting your client by explaining a type of treatment you need to perform or setting SMART targets. We embed these skills and knowledge into your course to ensure you have every opportunity to enhance your skills.
If you have not yet achieved a grade 4 GCSE in English and/or maths, you can apply separately to study these subjects within our Adult Skills department.
Where can I progress?
On successful completion of this course you can progress onto a BSc Sports Exercise and Rehabilitation at Newcastle College University Centre.
You can also choose to go straight into employment or self-employment as a qualified Sports Massage Therapist.
Course costs
If you are aged 19+ the cost of the course will depend on your circumstances. Our support pages can help you determine your suitability. 
What can I do with a qualification in sport