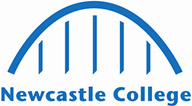 Customer Service For The Rail Industry - Level 2
Start Date: 5th September 2022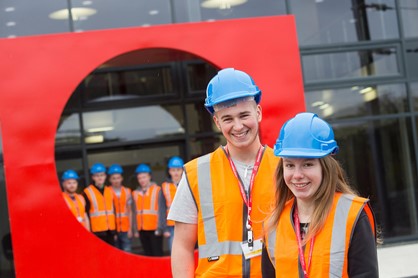 Length 1 year
Study Full-Time
Location Rail Academy
Qualification Gained
BTEC Level 2 Certificate in Principles of Customer Care
More about the course
If you are passionate about working with customers and want to enter into an established industry then this course is perfect for you. Customer Service for the Rail industry focuses on ensuring that customers receive the very best, whether that is virtually or physically.
Customer Service for the Rail Industry will equip you with the relevant skills to succeed in a customer facing role within the Rail Industry as you will learn how to make customers feel valued and have the confidence to communicate with them in a natural, clear and straightforward way.
With a focus of E-interaction, you will develop an understanding of online communications and how social media can be used as a method to communicate and resolve any customer queries. There will be opportunities to gain an understanding of common issues and real faults in the sector and practice how these issues are communicated with passengers.
Entry requirements
This is a one-year course and leads into a Level 3 Extended Diploma in Engineering Technologies - Rail.
4 GCSE at grade 3 or above including GCSE grade 3 English and Maths
What will I achieve?
This is a one-year course. Depending on your grades you will receive a BTEC Level 2 in Certificate in Principles of Customer Care.
What will I learn?
Customer service principle

Understanding customer service delivery

Communicating with customers

Social media in customer service delivery

Health and safety at work

Understanding how to handle customer problems
How is the course taught?
Practical sessions

Classroom sessions

Role play

Tutorials

Experience of work

Seminars
How am I assessed?
Practical assessments

Role Play Presentations

Written work

Work experience opportunities
Work experience opportunities
The Rail Academy has a close working relationship with industry experts Nexus and Stadler. Nexus provides updates regarding the industry and customer service and Stadler allows us to review and reflect on customer feedback.
You will also benefit from the annual 'Industry Week' held at the Rail and Civil Engineering Academy. During this week industry from all areas of Rail and Civil come and showcase new initiatives, provide advice on preparing for employment, take part in some key note talks and network with all learners.
English and Maths
English and Maths skills are both essential and required within the Rail sector, from measuring to blog writing. We embed them into the sessions to ensure you have every opportunity to enhance your skills.
If you have not achieved a grade 4 in GCSE English and/or maths you will be supported to achieve these as part of your programme.
Where can I progress?
Upon successful completion of this course you will be able to progress to a related degree and you will be guaranteed a place on the Level 3 Sub Diploma Engineering Technologies – Rail.
Course costs
If you are aged 16-18 when you begin your course you are likely to be eligible for free tuition. Detailed information can be found within the financial support section. 
If you are aged 19+ the cost of the course will depend on your circumstances. Our support pages can help you determine your suitability. 
What can I do with a qualification in Rail and Civil Engineering