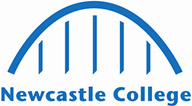 Health and Care - Level 2
Start Date: 5th September 2022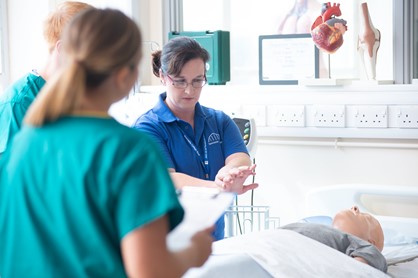 Length 3 months
Study Part-Time
Location Rye Hill Campus
Qualification Gained
NCFE Level 2 Diploma in Care
More about the course
Are you interested in supporting individuals with their physical and emotional care? Would you like to learn about dementia awareness, mental health and well-being and how to support people with their daily living needs? Then this course is for you!
You will learn the knowledge and skills required to work in a range of clinical healthcare support settings and in adult care environments, practicing your skills in our "Oaklands Care Home" simulation suite.
There are hundreds of diverse roles available within the care industry, making this a secure and fulfilling career choice and the content of this course is aligned with the knowledge and skills required for the Adult Care Worker and Healthcare Support Worker apprenticeship standards from a variety of areas to tailor the qualification to your needs, interests and to reflect the context of your work. 
Entry requirements
Applicants should be aged 19+ with a passion for caring for others.
Your literacy ability will be assessed during as part of your induction to ensure that you can complete to the standard required for the qualification.
What will I achieve?
Upon Successful completion of this course you will receive NCFE L2 Diploma in Care.
You will also achieve the following:
Level 2 Certificate in Understanding Working in the health sector

Level 2 Certificate in preparing to work in adult health and social care

Level 2 Certificate in the Principles of the Prevention and Control of Infection in Health Care Settings

NCFE Level 1 Mental Health Awareness
What will I learn?
Communication in care settings

Personal Development in care settings

Equality and Inclusion in care settings

Duty of care in care settings Safeguarding and protection in care settings

Implement person-centred approaches in care settings Health, safety and well-being in care settings

Handle information in care settings

Responsibilities of a care worker Personalisation in adult care

Provide support for leisure activities

Process and experience of dementia Nutrition and hydration
How is the course taught?
Taught session

Case studies - real life care scenarios

Skills sessions

Placement observation
How am I assessed?
Written and professional observations

In-class assessments, including research-based skills, reflective accounts and skills practice to enable professional behaviours
Work experience opportunities
You will be welcomed into "Oaklands Care Home", our simulation suite where you will practise care skills in preparation for employment and / or placement at Level 3.
Skills training includes speakers and trainers from local industry.
English and Maths
English and Maths skills will be required to apply health and safety measures to environments and take appropriate actions if unsafe practices are identified. Communication skills are essential in care to collaboratively support an individual in a person-centred way and maintain correct records. You will also need to be able to establish individual food/drink preferences, use a care plan and encourage active participation.
Where can I progress?
Upon successful completion of this course you will be able to enter either the adult care or health workforces. 
You may also progress academically onto Level 4 HE, including Health and Social Care or University (skills and experience based).
Course costs
If you are aged 19+ the cost of the course will depend on your circumstances. Our support pages can help you determine your suitability. 
What can I do with a qualification in Health and Care