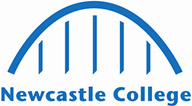 Principles of End of Life Care - Level 2
Start Date: 5th September 2022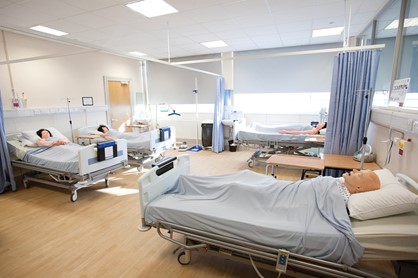 Length 3 months. Various start dates throughout the year.
Study Online Learning
Location Rye Hill Campus
Qualification Gained
Level 2 Certificate in the Principles of End of Life Care
More about the course
End of life care can be challenging but incredibly important area to work within. This Principles of End of Life Care Level 2 course will help you develop an understanding of different perspectives of death and dying and the impact it has on individuals. You will learn the aims and principles of end of life care, communication factors and how to access a range of support services in end of life care.
The qualification is  for those who have already achieved a Level 2 qualification in health and social care and are looking to develop their knowledge in this area. This could include workers in hospices, care homes, care in the community and primary care. 
Entry requirements
Learners need to be at least 19 years of age

No entry requirements are set for this course.
What will I achieve?
If you complete this course successfully you will receive a Level 2 Certificate in the Principles of End of Life Care.
What will I learn?
Understand how to work in end of life care

Care planning in end of life care

Understand how to provide support to manage pain and discomfort

End of life care and dementia

Understanding the role of the care worker in time of death

Understand loss and grief in end of life care
How is the course taught?
Online tutor support

Online course materials 
Work experience opportunities
We invite guest lectures from industry to speak on this course, to help students gain a broad understanding of current industry practice.
English and Maths
We can help you gain an English and maths qualification alongside this course if you have not achieved one already.
This course is enriched to help you develop your skills in a practical setting and you will gain an understanding of specific Health and Social Care terminology and processes as well as developing your academic written skills.
You will understand patterns and work with percentages when analysing behaviour and interpreting reports.
Where can I progress?
Many of our students have went on to expand their knowledge of Health and Social Care issues and studied our Level 2 Mental Health, Level 2 Certificate Safe Handling of Medication, Level 2 Certificate Helping Skills or our Level 2 Certificate Care and Management of Diabetes.
Course costs
If you are aged 16-18 when you begin your course you are likely to be eligible for free tuition. Detailed information can be found within the financial support section. 
If you are aged 19+ the cost of the course will depend on your circumstances. Our support pages can help you determine your suitability. 
Tuition Fees for full-time undergraduate UK and EU students is £9,000 per year. Read more about financial support.
Tuition Fees for part time-time undergraduate UK students is £4,625 per year. Read more about financial support.
What can I do with a qualification in Health and Social Care