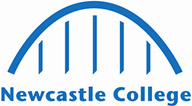 Understanding Autism - Level 2
Start Date: 5th September 2022
Other start dates:
6th September 2021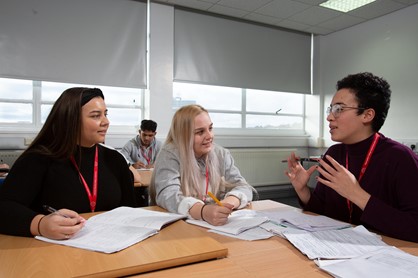 Length 3 months. This course has various start dates all year.
Study Online Learning
Location Rye Hill Campus
Qualification Gained
NCFE CACHE Level 2 Certificate in Understanding Autism
More about the course
This Understanding Autism Level 2 course is designed to help you develop an understanding of autism and how to support individuals with autism.
This Understanding Autism course will develop your understanding of autism and the principles of supporting individuals with autism. Covering the person-centred approach and influence of positive communication methods, how to support positive behaviour, and how individuals with autism can be supported to live healthy and fulfilled lives.
If you currently work is the healthcare, social care, leisure, entertainment, education or nursing sectors this qualification will help support you in your role.
Entry requirements
Learners must be at least 19 years of age
There are no entry requirements for this course.
What will I achieve?
If you complete this course successfully you will achieve an NCFE CACHE Level 2 Certificate in Understanding Autism.
What will I learn?
Introduction to autism

Using a person-centred approach to support individuals with autism

Communication and social interaction in individuals with autism

Sensory processing, perception and cognition in individuals with autism

Supporting positive behaviour in individuals with autism

Supporting individuals with autism to live healthy and fulfilled lives
How is the course taught?
Online tutor support 

Online course materials
Work experience opportunities
We invite guest lectures from industry to speak on this course, to help students gain a broad understanding of current industry practice.
English and Maths
We can help you gain an English and maths qualification alongside this course if you have not achieved one already.
This course is enriched to help you develop your skills in a practical setting and you will gain an understanding of specific Health and Social Care terminology and processes as well as developing your academic written skills.
You will understand patterns and work with percentages when analysing behaviour and interpreting reports.
Where can I progress?
Many of our students have went on to expand their knowledge of Health and Social Care issues and studied our Level 2 Mental Health, Level 2 Certificate Safe Handling of Medication, Level 2 Certificate Helping Skills or our Level 2 Certificate Care and Management of Diabetes.
Course costs
If you are aged 19+ the cost of the course will depend on your circumstances. Our support pages can help you determine your suitability. 
What can I do with a qualification in Health and Social Care