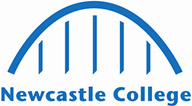 Professional Patisserie & Confectionery - Level 3
Start Date: 5th September 2022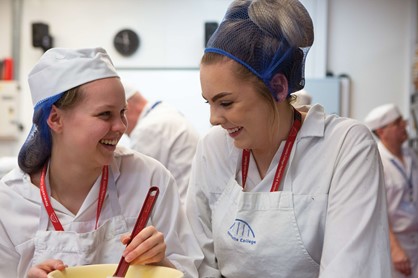 Length 1 year
Study Full-Time
Location Rye Hill Campus
Qualification Gained
Level 3 Diploma in Professional Patisserie & Confectionery CGLI
More about the course
Become the creme de la creme of the patisserie world with this course.
Concentrate solely on Patisserie and Confectionery in order to prepare yourself for this niche area of the catering sector and develop skills in line with fine dine restaurants and 5* Hotels!
If you want to perfect the art of baking biscuits, cakes and sponges and develop decorating skills worthy of The Great British Bake Off... then this is the course for you.
There is even an opportunity to spend two weeks in Germany or Portugal as part of your learning!
Entry requirements
Level 2 Diploma in Professional Cookery or Level 2 in Hospitality and Catering

5 GCSE at Grade 4 or above including English or maths

or
Three years relevant industrial experience

If English is not your first language, an IELTS score of 5 is required.
What will I achieve?
If you complete this course successfully you will receive a Level 3 Diploma in Professional Patisserie & Confectionery.
What will I learn?
Supervisory skills in the hospitality industry

Principles of food safety supervision

Practical gastronomy

Rheology

Sustainability

Advanced professional cookery – craft assessment

Produce petit fours

Produce paste products

Produce biscuits, cakes and sponges

Produce hot, cold and frozen desserts

Produce fermented goods

Produce display pieces and decorative items
How is the course taught?
Practical classes

Tutorials

Group based activities

Private study

Demonstrations
How am I assessed?
Practical examinations

Portfolio of work

Practical synoptic zxam

Short internal tests
Work experience opportunities
You will participate in work experience with one of our industry partners one day per week. This will supplement skills, knowledge and behaviour developed whilst on your programme of study.
You will have the opportunity to take a trip to Lyon France or Barcelona Spain to supplement your studies and develop your skillsets.
Take part in Turing Scheme live projects with our European partners, spending two weeks in either Germany or Portugal.
Enjoy local trips such as working farm visits.
English and Maths
Whether you're reading recipes, measuring ingredients or working out cooking times, English and maths are essential in the catering industry!
These skills will be developed consistently across your programme of study and in line with industry expectations.
Where can I progress?
Once you have successfully completed this course you may progress onto a Foundation Degree in Culinary Arts.
Course costs
If you are aged 16-18 when you begin your course you are likely to be eligible for free tuition. Detailed information can be found within the financial support section. 
What can I do with a qualification in Hospitality
Bakers and Flour Confectioners
Daily tasks:
Makes cake decorations, spreads icing, fillings and toppings on products.
Bakes bread, pastry and cakes.
Fills and glazes pastry, mixes ingredients for cakes.
Rolls and cuts pastry, stretches, kneads and moulds dough to form bread, rolls and buns.
Mixes ingredients using hand or machine to obtain the required consistency.
Weighs ingredients according to recipe.
Chefs
Daily tasks:
Plans and co-ordinates kitchen work such as fetching, clearing and cleaning of equipment and utensils.
Ensures relevant hygiene and health and safety standards are maintained within the kitchen.
Supervises, organises and instructs kitchen staff and manages the whole kitchen or an area of the kitchen.
Plans menus, prepares, seasons and cooks foodstuffs or oversees their preparation and monitors the quality of finished dishes.
Requisitions or purchases and examines foodstuffs from suppliers to ensure quality.
Cooks
Daily tasks:
Plans and co-ordinates kitchen work such as fetching, clearing and cleaning of equipment and utensils.
Cooks and sells a range of meals, such as fish and chips, over the counter.
Plans meals, prepares, seasons and cooks foodstuffs.
Requisitions or purchases foodstuffs and checks quality.