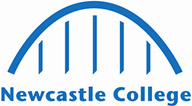 Welding and Fabrication - Level 1
Start Date: 5th September 2022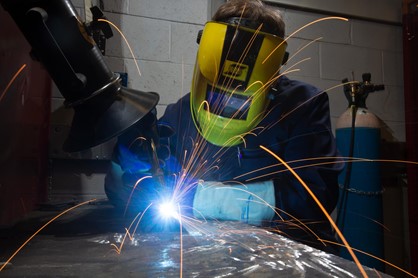 Length 1 year
Study Full-Time
Location Energy Academy
Qualification Gained
Level 1 City and Guilds Certificate in Engineering, Fabrication and Welding
More about the course
This course is ideal if you are looking to develop basic knowledge and technical skills in welding and fabrication.
You will learn at Newcastle College's Energy Academy, a specialist facility where you will have access to a wide range of industry standard hand-tools, machinery and equipment. You will gain an understanding of welding processes including MMA (manual metal arc), TIG (tungsten inert gas) and flux-core welding, learn thermal cutting techniques (oxy/fuel and plasma) and consider sheet metal/pattern development and platework, all from course tutors with many years of experience working in the industry. 
Entry requirements
5 GCSEs at grade 2 or above including English and maths
What will I achieve?
On successful completion of this course you will achieve a Level 1 City and Guilds Certificate in Engineering, Fabrication and Welding.
What will I learn?
Working in engineering/health and safety

Basic hand fitting techniques

MIG (Metal Inert Gas) welding

Computer Aided Design (CAD)
How is the course taught?
Practical workshops tutorials

Group work

Lectures

Practical and theoretical self-study
How am I assessed?
Practical work

Portfolio

Online exam

Paper assessments
Work experience opportunities
We are committed to ensuring that students gain a wide and diverse appreciation and understanding of all areas within engineering during their time at The Energy Academy. Learners have the opportunity to participate in regular field trips with key industrial partners such as EDF, ORE Catapult, PTS Blyth and Royal IHC. 
English and Maths
Engineering relies heavily on English and maths and both subjects will be embedded into your programme during workshop and classroom-based lessons. If you do not hold English and/or maths GCSE at grade 2 or above you will be supported with dedicated lessons to help you achieve these qualifications.
Where can I progress?
On completion of this course, you will have gained the foundations and core competencies that are necessary for a career in engineering.
This qualification will enable you to undertake a wide range of Level 2 courses including fabrication and welding, maintenance, renewable energies and/or subsea engineering.
Course costs
If you are aged 16-18 when you begin your course you are likely to be eligible for free tuition. Detailed information can be found within the financial support section. 
If you are aged 19+ the cost of the course will depend on your circumstances. Our support pages can help you determine your suitability. 
What can I do with a qualification in Energy