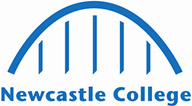 Early Years Educator – Level 3
Start Date: 5th September 2022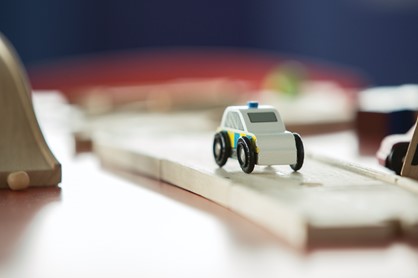 Length 1 year
Study Part-Time
Location Rye Hill Campus
Qualification Gained
CACHE Level 3 Diploma for the Early Years Workforce (Early Years Educator)
More about the course
Early years practitioners specialise in education and childcare for children aged 0 to 5 years. The role is perfect for you if are passionate about education and would love to work with young children and infants.
Early years practitioners are sensitive to the needs of others, are well organised, have good communication skills and the ability to stay patient, calm and alert in stressful situations. This course will help you to develop those skills and gain a qualification to help you progress into employment.
Like our Level 2 in Early Years Education, this Level 3 Early Years Workforce (Early Years Educator) will introduce you to the theory behind learning and development. Early Years Workforce (Early Years Educator) will also help you gain a more advanced understanding of the Early Years Foundation Stage Framework. Perfect if you want to work in a specialised or management role in early years.
Entry requirements
GCSE in English at grade 3/D or above or a Level 2 Functional Skills qualification in literacy

GCSE in maths at grade 3/D or above or a Level 2 Functional Skills qualification in numeracy

If you are not already working in childcare or early years, you will need to find a placement of at least 2 days per week

DBS clearance to work with children
What will I achieve?
If you complete this course successfully you will receive a CACHE Level 3 Diploma for the Early Years Workforce (Early Years Educator).
What will I learn?
Support healthy lifestyles for children through the provision of food and nutrition

Support healthy lifestyles for children through exercise

Support physical care routines for children

Promote children's emotional well-being

Understand how to support children who are unwell

Understand legislation relating to the safeguarding, protection and welfare of children

Use legislation relating to the health and safety of children

Follow legislation relating to equality, diversity and inclusive practice

Working in partnership

Engage in professional development

Understand the value of play in early years

Plan, lead and review play opportunities which support children's learning and development

Promote enabling play environments

Developing children's emergent literacy skills

Developing children's emergent mathematical skills

Support children's transition to school

Develop children's cognitive skills

Promote children's speech, language and communication

Promoting children's physical development

Promoting children's personal, social and emotional development

Support children with additional needs

Use observation, assessment and planning to promote the development of children

And you will undertake a longitudinal studies to observe, assess and plan for children's needs
How is the course taught?
Classroom based theory

Practical lessons

Work experience in a childcare setting
How am I assessed?
Completion of a portfolio of evidence containing

Written assignments

Presentations

Direct observations by an assessor

Professional discussions

Reflective accounts
Work experience opportunities
You should work at least two days a week in a childcare setting where you are already employed or find yourself. In placement, you will be supported to put your new knowledge into action and work alongside qualified practitioners as part of a team.
You will develop an understanding of the role and practice the skills you need. There will be a range of activities to complete with the children as part of your portfolio which will help you to demonstrate your competency to work with children to employers.
English and Maths
We can support you to develop your English and maths skills alongside your course. English and maths skills are essential to support children develop their literacy and numeracy skills.

You will develop your skills in practical scenarios. There will be lots of records to update and you may be involved in ordering and monitoring financial issues or budgets once employed.
Where can I progress?
You could apply for job roles within Early Years settings or progress onto the Newcastle College University Centre Higher Education programme such as Foundation Degree in Children and Young People.
Course costs
If you are aged 16-18 when you begin your course you are likely to be eligible for free tuition. Detailed information can be found within the financial support section. 
If you are aged 19+ the cost of the course will depend on your circumstances. Our support pages can help you determine your suitability. 
What can I do with a qualification in [SUBJECT AREA]