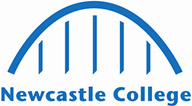 Childcare and Education - Level 3
Start Date: 6th September 2021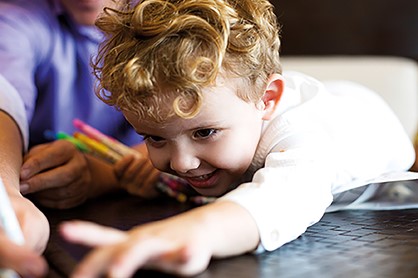 Length 1 year
Study Full-Time
Location Rye Hill Campus
Qualification Gained
Level 3 NCFE CACHE Diploma in Childcare and Education
More about the course
This Childcare and Education course will give you the building blocks you need for a career working with children.
You will specialise in the early years of children aged 0 - 7 years and learn how to keep them safe, help them to learn through play and support children with additional needs. You will spend two days each week getting real experience in a nursery or playgroup and achieve a licence to practice.
Learn from qualified practitioners with experience working as nursery managers and nursery nurses in private daycare centres and primary schools.
This course is a nationally recognised Gold standard qualification.
Entry requirements
5 GCSEs at grade 4 or above 

Including:
GCSE grade 3 in English or maths

GCSE grade 4 in English or maths


If you are hoping to go into primary education, you must have achieved GSCE grade 4 in English and science.
What will I achieve?
This is a two-year programme. You will achieve a qualification after successful completion of each year.
In year one you will receive a Level 3 Certificate in Early Years and Care (Early Years Educator).
In year two you will receive a Level 3 Diploma in Early Years and Care (Early Years Educator) and a licence to practice as an Early Years Educator, working with children in unsupervised roles.
What will I learn?
Child development from conception to seven years

Children's health and wellbeing

Providing safe environments for children

Child health

Play and learning

Understanding children's additional needs 
How is the course taught?
Interactive classroom sessions

Group activities

Guided independent study

Guest lectures
How am I assessed?
Written assignments

Presentations

Group tasks and projects

Observation of work placement
Work experience opportunities
Students studying this Childcare and Education course spend a minimum of 370 hours on a work placement in nurseries or day groups throughout the course. This is usually two days per week.
As well as your work placement you will attend guest lectures from industry, which may include charities, health visitors and nursery managers. You will also observe childcare cases at Newcastle's Law Courts.
English and Maths
Early Years Educators need English and maths to teach emerging skills to young children and understand adult to child ratios and progression data.
To gain your licence to practice independently as an Early Years Educator, you must achieve English and maths GCSEs at grade 4 or above.
Where can I progress?
You can progress to the FdA in Children and Young People at Newcastle College University Centre when you successfully complete this course. 
Alternatively, you can pursue employment, working as an Early Years Educator in unsupervised roles in nurseries or daycare centres.
Course costs
If you are aged 16-18 when you begin your course you are likely to be eligible for free tuition. Detailed information can be found within the financial support section. 
If you are aged 19+ the cost of the course will depend on your circumstances. Our support pages can help you determine your suitability.