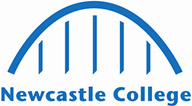 Light Vehicle Maintenance and Repair - Level 2
Start Date: 5th September 2022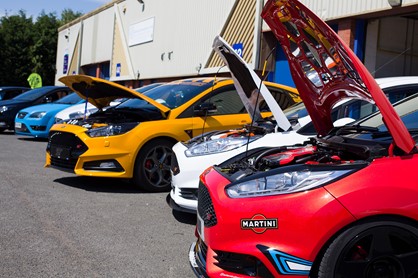 Length 1 year
Study Full-Time
Location Automotive Academy
Qualification Gained
Level 2 City and Guilds Certificate/Diploma in Vehicle Maintenance and Repair
More about the course
Due to the advancements in automotive technology, the industry requires technicians who can work with complex electrical, hybrid and alternative fuel systems. This Vehicle Maintenance and Repair course teaches you the fundamental service and repair techniques found in the modern automotive industry. 
This automotive course is perfect if you have a keen interest in cars, like to fault-find and enjoy the challenge of fixing and understanding how things work. 
You will be taught at our Automotive Academy by experienced technicians and will become skilled in using electrical multi-meters, Snap-on diagnostics, computerised steering geometry and wheel balancing equipment. 
Entry requirements
4 GCSEs at grade 3 or above including English and maths
or
Level 1 automotive qualification
Before starting the course you will meet the teaching team and take a basic test to ensure the course is right for you.
What will I achieve?
On successful completion of this course you will gain either:
Level 2 City and Guilds Certificate in Vehicle Maintenance and Repair
Level 2 City and Guilds Diploma in Vehicle Maintenance and Repair
The qualification you achieve will depend on your entry grades.
What will I learn?
Vehicle servicing
Vehicle inspection
Health and safety
Fabrication skills
Routine light vehicle maintenance
Inspection light vehicles
Engine systems
Chassis systems
Transmission and electrics systems
How is the course taught?
Traditional classroom teaching
Online learning modules
Group work
Practical demonstrations
Group activities
Workplace visits
How am I assessed?
Assignments
Practical assessments
Synoptic observation assessments
Work experience opportunities
Newcastle College Automotive Academy holds an annual industry week where local automotive garages and dealerships work with students, setting practical tasks and sharing insights into the automotive industry. Industry week is a fantastic way for you to understand the automotive industry whilst also showcasing your skills to local automotive employers.
English and Maths
If you do not hold English and/or maths GCSEs at grade 4 or above, you will be supported with dedicated lessons to help you achieve English and maths qualifications.
Automotive technicians need core English and maths skills to be able to provide estimates and invoices, align steering and mix quantities of paint for refinishing.
Where can I progress?
You can progress to a suitable Level 3 automotive or engineering course when you successfully complete your studies or pursue apprenticeship opportunities.
Course costs
If you are aged 16-18 when you begin your course you are likely to be eligible for free tuition. Detailed information can be found within the financial support section. 
If you are aged 19+ the cost of the course will depend on your circumstances. Our support pages can help you determine your suitability. 
What can I do with a qualification in Automotive?