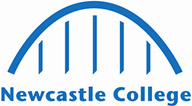 Light Vehicle Maintenance and Repair - Level 2
Start Date: 5th September 2022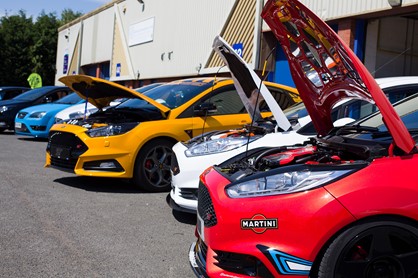 Length 1 year
Study Full-Time
Location Automotive Academy
Qualification Gained
Level 2 City and Guilds Certificate/Diploma in Vehicle Maintenance and Repair
More about the course
Due to the advancements in automotive technology, the industry requires technicians who can work with complex electrical, hybrid and alternative fuel systems. This Vehicle Maintenance and Repair course teaches you the fundamental service and repair techniques found in the modern automotive industry. 
This automotive course is perfect if you have a keen interest in cars, like to fault-find and enjoy the challenge of fixing and understanding how things work. 
You will be taught at our Automotive Academy by experienced technicians and will become skilled in using electrical multi-meters, Snap-on diagnostics, computerised steering geometry and wheel balancing equipment. 
What can I do with a qualification in Automotive?
Vehicle technicians, mechanics and electricians
Daily tasks:
Repairs and services air conditioning, heating and engine-cooling systems.
Installs additional electrical amenities such as radio/CD players, aerials.
Checks condition of electrical/electronic systems and carries out servicing tasks.
Diagnoses faults in electrical/electronic circuitry, removes faulty components and fits replacements.
Carries out routine maintenance checks on oil and air filters, brakes and other vehicle parts/systems.
Reassembles, tests, adjusts and tunes the appropriate parts, systems or entire engine.
Removes, dismantles, repairs and replaces defective parts and prepares new parts using appropriate tools.
Visually checks, test drives or uses test equipment to diagnose engine and mechanical faults.
Vehicle body builders and repairers
Daily tasks:
Positions, secures and repairs external fittings including windows, doors, door handles, catches and roof attachments.
Installs and repairs interior fittings including seats, seatbelts and fascia in cars, sinks and special features in caravans and mobile shops.
Hammers out dents in bodywork, fills in small depressions or corroded areas in solder, plastic or other filler compound and replaces body panels using hand and power tools.
Repairs damage to chassis and engine mountings using hydraulic rams, jacks and jigs.
Selects, cuts, shapes and assembles materials to form parts of vehicle underframe, framework and body.
Diagnoses job requirements or ascertains work specifications from drawings or instructions.
Vehicle and Parts Salespersons and Advisers
Daily tasks:
Orders new supplies, arranges storage and updates stock records.
Organises delivery of parts and handles payment.
Obtains parts from store or orders from suppliers.
Receives orders for parts by phone, email or in person and checks availability on stock record.
Updates stock record, orders new vehicles from manufacturer, buys in used cars.
Carries out pre-delivery inspection and formal hand-over of vehicle to customer.
Negotiates sale price including any 'trade-in' and extra accessories, works out finance arrangements and completes sales paperwork.
Discusses customer.