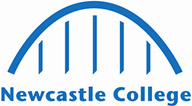 Engineering Science Access to Higher Education
Start Date: 5th September 2022
Length 1 year
Study Full-Time
Location Rye Hill Campus
Qualification Gained
Engineering Science Access to Higher Education
More about the course
Are you logistically minded and do you have a passion for physics and chemistry? Do you see a career in science and want to build you skills to make the next step? If you want to be in your element, the Engineering Science Access to HE course is for you.
Studying alongside industry-experienced tutors, you'll learn the skills you need for an exciting career in the science profession. You'll cover topics such as Electricity and Magnetism, Nuclear and Thermal Physics, Core Principles of Chemistry, Organic, Physical and Inorganic Chemistry and maths principles such as Trigonometry and Calculus.
So if you want to start your career with a big bang, Engineering Science Access to HE course is the one for you.
Entry requirements
GCSEs at Grade 4 or above in English and science, and GCSE at Grade 5 or above in maths. 
Level 2 Science may be considered. 
You will also need to attend an entry test and interview to assess your suitability and potential for the course.
If English is not your first language, you will also need an IELTS score of 6.0 or above.
What will I achieve?
If you successfully complete this course you will receive an Ascentis Access to HE Diploma in Science (Physics and Chemistry).
What will I learn?
Maths
Algebra, geometry and sequences (including: factor, remainder and binomial theorems)
Trigonometry (circular trig and trig identities)
Calculus (differentiation and integration)
Physics
Principles of physics and Dynamics
Electricity and magnetism
Nuclear and thermal Physics
Chemistry
Introduction to chemistry
Core principles of chemistry
Organic, physical and inorganic chemistry
Study Skills
CVs, mock interviews, UCAS and personal statements
Time management and organisation skills
Presentation skills and reflecting on own performance
How is the course taught?
Lectures
Practicals
Seminars
Tutorials
Personal study
Study Clinics
How am I assessed?
Written assignments
Portfolios
End-of-unit tests
Exams
Where can I progress?
This course will help you to progress onto a level 4 course or degree programme.
Course costs
If you are aged 16-18 when you begin your course you are likely to be eligible for free tuition. Detailed information can be found within the financial support section. 
If you are aged 19+ the cost of the course will depend on your circumstances. Our support pages can help you determine your suitability. 
What can I do with a qualification in Science?