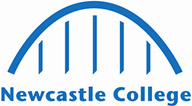 Interior and Architecture Fundamentals - Level 3
Start Date: 5th September 2022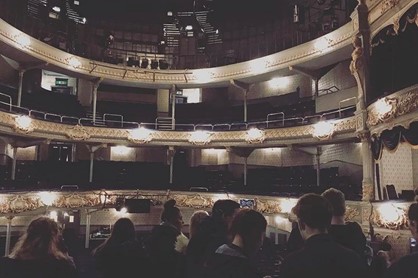 Length 2 years
Study Full-Time
Location Rye Hill Campus
Qualification Gained
Level 3 BTEC Extended Diploma in Interior Architectural Fundamentals 
More about the course
"Architecture is a visual art and the buildings speak for themselves (World-renowned Architect, Julia Morgan)."
Architecture and design are rewarding careers for people who have a creative eye and an ambition to make an impact. Great designers have the ability to create spaces that inspire, comfort, energise or even challenge. Even the sky can't limit the world's most innovative designers and architects.
This Interior and Architecture Fundamentals course is the perfect place to begin your architecture or interior design career. You will learn from industry experienced tutors and gain a strong foundation of knowledge and experience to help you advance to degree level study and beyond.
We will introduce you to topics like spatial planning, small scale design, model making and more. You will also develop your technical skills and learn how to use tools like CAAD, Photoshop and Illustrator.
You will also have the chance to develop your creative portfolio and undertake live briefs and site visits with industry. In recent years students have worked on projects like Opera House and Whitley Bay's Spanish City redevelopment.
Entry requirements
5 GCSEs at grade 4 or above including Art & Design or Design & Technology


Including:
1 GCSE grade 4 in English or maths

1 GCSE grade 3 in English or maths
What will I achieve?
This is a two-year programme. You will receive an award after successful completion of each year.
In year one you will achieve a Level 3 BTEC Diploma in Interior Architectural Fundamentals
In year two you will achieve a Level 3 BTEC Extended Diploma in Interior Architectural Fundamentals 
What will I learn?
Architectural fundamentals

Interior and spatial planning

Visual communication

Small scale design

Product development

Introduction to workshop materials

Model making

Graphic presentation

CAAD: Including Sketchup, Photoshop  and Illustrator
How is the course taught?
Studio based creative workshops

Practical work

Research skills

Project work

Seminars

Live projects
How am I assessed?
Project and portfolio work
Work experience opportunities
We have a dedicated work experience team who can help you find work experience opportunities alongside the course. In recent years we have worked with Tyne Theatre, Opera House and Container City.
English and Maths
We will support you to achieve a qualification in English and maths if you have not yet achieved grade 4.
We help to advance your skills by embedding English and maths within all of our modules and encourage our students to read advanced texts and improve language and communications skills, which are displayed in research feedback and presentations. You will develop skills in English and maths throughout the course when producing scale drawings and models, measuring out spaces and communicating and researching your ideas.
Where can I progress?
This course can help you advance onto a design or architecture degree at university, such as our FdA Interior and Spatial Design.
Course costs
If you are aged 16-18 when you begin your course you are likely to be eligible for free tuition. Detailed information can be found within the financial support section. 
If you are aged 19+ the cost of the course will depend on your circumstances. Our support pages can help you determine your suitability. 
What can I do with a qualification in architecture and interior design?