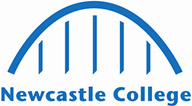 Foundation Diploma in Art and Design
Start Date: 5th September 2022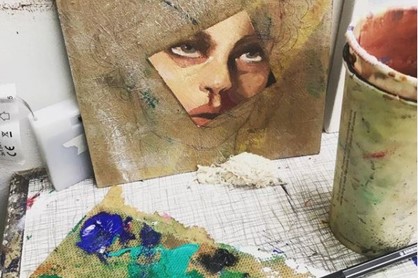 Length 1 year
Study Full-Time
Location Rye Hill Campus
Qualification Gained
UAL Foundation Diploma in Art and Design
More about the course
The Art and Design Foundation Diploma is an exploratory year which will help you make an informed choice when choosing a course at university. Perfect if you want to gain more experience or become specialist in a specific subject area before making your final university choice.
We will help you will build up a show-stopping creative portfolio which you can showcase with pride at university interviews. 
In the first nine weeks of the course you will try out different branches of art and design, experimenting with fine art, 3D design, media, fashion and visual communications. You will then choose your favourite area to work within and produce a specialist project and exhibition.
You can trust that you will learn from the best when you choose to study the Foundation Diploma in Art and Design. As well as being guided by our expert tutors, this flagship Foundation Diploma is delivered in partnership with UAL - a prestigious Art and Design school ranked second in the world for Art and Design.
Entry requirements
Level 3 or above in Art and Design and GCSE English and maths grade 4 or above

or
1 A Level at grade C or above in Art and GCSE English and maths grade 4 or above


Art and design experience is essential. You will undertake an informal interview and portfolio check to demonstrate your knowledge, skills and passion.
What will I achieve?
Upon successful completion of this course you will receive a UAL Foundation Diploma in Art and Design.
What will I learn?
The studios are a welcoming and creative environment, where shared practice and encouragement is at the forefront of our teaching. The course is split into three main units, they are as follows:
Diagnostic Investigation into Creative Practice
This is your opportunity to learn more about a range of art and design disciplines. You will delve into 5 main creative areas and complete a project in each, learning new skills and knowledge for each discipline. Topics include: 
Visual communication (covers topics like graphics, illustration, games, advertising, animation)

Textiles (covers topics like printed and surface design, constructed textiles, interior, card & gift design)

Fine Art (covers topics like painting, sculpture, installation)

3D design (covers topics like architecture, interior, ceramics, set design, product design, furniture design and jewellery)

Lens based media (covers topics like photography, moving image, film)

Fashion (covers topics like design communication, retail and costume)
Developing Specialist Practice and Preparation for Progression
This unit is all about you and your ambitions. You will have the chance to choose a specialist area and receive guided support as you take your next steps towards university. We will help you create a portfolio of work that demonstrates your skills in your chosen specialism, as well give you a chance to get practical experience and take part in subject specific workshops and projects.
Consolidating Practice, FMP and Final Show
The last and final unit focuses on applying the skills you have learnt and learning how to showcase them. It is a self-directed and independently led module which allows you to develop your own project and ideas. This will be showcased in our final show in a real gallery setting. A wonderful way to celebrate your achievements with your family and friends!
How is the course taught?
Studio based practical work

Seminars and presentations

One-to-one support

Tutorials

Critiques
Work experience opportunities
You will undertake experience of work through client-briefs delivered by industry. This year students have worked on projects with Penguin Books, NBS Architecture and Maggies Charity.
Students were also briefed to develop a social action project, where they designed postcards which were then auctioned for charity.
You will also exhibit your work at places like Open Studios  and Newcastle Arts Centre.
English and Maths
English and maths skills in Art and Design are essential. We will support you to achieve your qualifications and enhance your existing skills.
You will use maths in practice when you undertake things like perspective drawing.
You will use English when you communicate your work and produce critical writing and research.
Where can I progress?
This course will provide you with the right skills to progress onto a creative course at university, nationally and internationally. Our mission is to help you succeed and progress onto the course of your choice at University level. We have a progression partnership with top universities like UAL, Kingston University and the Glasgow School of Art. 
As a student of Foundation Diploma Art and Design you will have the chance to work closely with these institutions and gain valuable insights into their application processes so you feel confident when making your application.
Alumni include Kara Ferguson who works for Alexander McQueen design team and independent designer Rachel Locke.
Course costs
If you are aged 16-18 when you begin your course you are likely to be eligible for free tuition. Detailed information can be found within the financial support section. 
If you are aged 19+ the cost of the course will depend on your circumstances. Our support pages can help you determine your suitability. 
What can I do with a qualification in Art and Design?