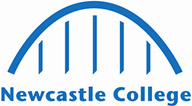 Civil Engineering Technician Apprenticeship
Start Date: 4th January 2021
Other start dates:
September 2021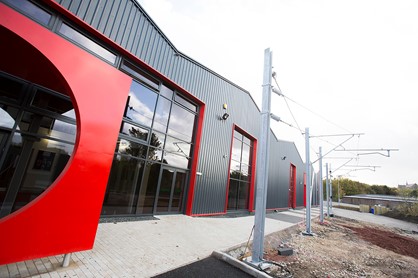 Length 2 years
Study Full-Time
Location Employer Based
Qualification Gained
BTEC Diploma Construction in the Built Environment (Civil Engineering)  
More about the course
If you're looking for an exciting career in civil engineering, this apprenticeship is for you! 
The Civil Engineering Technician apprenticeship provides technical support to engineers and other construction professionals in the design, development, construction, commissioning, decommissioning, operation or maintenance of the built environment and infrastructure.  
Technicians will be required to have a broad skills base to work in areas which include sustainable construction, structural integrity, geotechnics, materials, tunnelling, marine and coastal engineering, water, waste management, flood management, transportation, and power.   
As a civil engineering technician, you could be working under supervision in the public or private sector, local government, central government departments and agencies, engineering consultancy practices or contracting firms. 
Accounting for £1.2 trillion of the UK annual turnover, civil engineering is one of the most important, and necessary, industries in the UK. Working in the civil engineering profession allows you to innovate, design and create a better future for the people that live in it and connecting the world we live in.  
Entry requirements
GCSE Grade 5 in English or maths
What will I achieve?
If you complete the academic certification aspect then you will be awarded a BTEC Diploma Construction in the Built Environment (Civil Engineering)  
It will also allow you to register for Engineering Technician (EngTech) status with the engineering Council and a relevant professional engineering institute.  
What will I learn?
Construction principles

 

Construction design

 

Construction technology

 

Health and safety in construction

 

Site engineering for construction

 
How is the course taught?
Group work

 

 

P

ractical activities

 

Lectures 

 

P

resentations

 

Work based experiences
How am I assessed?
On-site assessment

Assignment

 

Observations

 
English and Maths
English and maths is taught alongside this course, to help students enhance their skills if they were not able to achieve a GCSE grade 4 or above previously. 
Where can I progress?
After completing this course successfully, you will be able to progress onto a FdSc Civil Engineering Practice Foundation degree at Newcastle College University Centre. 
Course costs
If you are aged 16-18 when you begin your course you are likely to be eligible for free tuition. Detailed information can be found within the financial support section. 
If you are aged 19+ the cost of the course will depend on your circumstances. Our support pages can help you determine your suitability. 
What can I do with a qualification in Civil Engineering