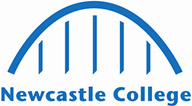 BSc (Hons) Professional Policing
Start Date: 20th September 2021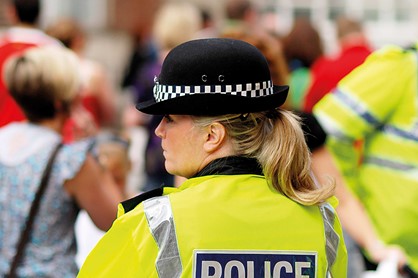 Length 3 years
Study Full-Time
Location Rye Hill Campus
Qualification Gained
BSc (Hons) Professional Policing awarded by NCG
More about the course
This degree in Professional Policing is approved by the College of Policing and is delivered by course tutors that have experience within the criminal justice sector and Police Force. You will explore current and future challenges facing modern day policing and the criminal justice sector and study topics such as digital policing, forensic science and counter terrorism.
You will have the chance to work with a variety of organisations to tackle crime, disorder and antisocial behaviour and those working with the most vulnerable within our society. This degree has a practical focus and will help develop professional skills needed for the sector such as communication, teamwork and resilience.
*this degree is subject to validation.
Entry requirements
64 UCAS points 
If you are a current Newcastle College student and successfully pass your Foundation  in an appropriate subject, you will be guaranteed a place on a degree course.
A satisfactory DBS clearance will be required and must be obtained within the first term of enrolment.
You will be invited to interview as part of the application process.
What will I learn?
Year One
Professional Policing 1
Information and Intelligence
Response and Operational Policing 1
Criminal and Youth Justice Studies
Study Skills for Policing Students
Introduction to Public Protection
Conflict Management
Valuing Difference and Inclusion
Year Two
Professional Policing 2
Information and Intelligence 2
Response and Operational Policing 2
Criminology and Crime Prevention
Introduction to Investigations
Research Methods
Vulnerability and Risk
Public Protection
Year Three
Dissertation
Police Investigations
Problem Solving
Digital Policing
Research Methods and Skills
Policing the Roads
Counter Terrorism
How is the course taught?
Lectures
Seminars
Practical sessions
Workshops
Guest speakers and visits
How am I assessed?
Practical assessment
Role plays
Essays
Reports
Presentations
Tests
Work ready-guaranteed
You will be supported to find a work placement to develop your professional skills, many of our students volunteer as Special Constables. You will benefit from industry expertise from third sector organisations, the probation service and British Transport Police.
Where can I progress?
Career opportunities include a range of roles within the police, probation, prison service, youth offending, Ministry of Defence Police and the Civil Nuclear Constabulary. You may decide to continue your studies after your degree instead of going straight into employment and progress onto an appropriate Masters or PGCE if you would like to go into teaching.
Course costs and information
Tuition Fees for full-time undergraduate UK and EU students is £9,000 per year. Read more about financial support.
NCG (the institution which Newcastle College University Centre belongs to) is in the process of applying for Indefinite Degree Awarding Powers. Read more about what this means about our offer here.
What can I do with a qualification in Police and Criminal Justice Studies?