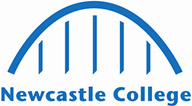 Vehicle Damage Panel Technician Apprenticeship
Start Date: 4th January 2021
Other start dates:
September 2021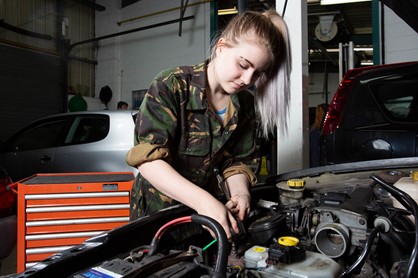 Length 1 year
Study Part-Time
Location Employer Based
Qualification Gained
This is a Newcastle College Apprenticeship Standard.
More about the course
Are you a methodical thinker who's fast at fixing things? Do you fancy starting a career in the Automotive industry? If you like working with cars then the Vehicle Damage Panel Technician apprenticeship is for you.   
As a Vehicle Damage Panel Technician you will work to the highest possible standard both independently and as part of a team. You'll follow a defined process, using your skills to correctly identify different body panel types and materials, whilst having the ability to use the correct repair tools and techniques.
As a Vehicle Damage Panel Technician you will repair and/or replace structural and non-structural body panels, carrying out thermal and non-thermal joining methods including spot welding and mechanical fasteners, as well as using bonding and riveting techniques in line with manufacturer's specifications and approved researched repair methods.
You'll also able to follow defined processes to fix vehicle body misalignment using specialist vehicle alignment jigs.
If this sounds like the job for you, sign up today.
Entry requirements
Employers with set the entry criteria for each apprenticeship. Apprentices will need a minimum of:
GCSE grades 4 or above in English and maths
or
Level 2 in English and maths
What will I achieve?
If you successfully complete this course you will receive confirmation of completing a Level 3 Apprenticeship Standard at Newcastle College.
What will I learn?
Year One
Foundation skills
Tools and measuring devices used in body repair
Removing and fitting non-permanently fixed body panels
Identifying and rectifying minor damage repairs to body panels
Year Two
Vehicle construction and materials
Resistance spot welding
Metal Active Gas (MAG) welding techniques
Metal insert gas (MIG) brazing techniques
Year Three
Removing and replacing permanently fixed body panels
Identifying and rectifying major damage repairs to body panels
Tungsten insert Gas (TIG) welding techniques
Adhesive boding techniques
Identifying and rectifying body misalignment
How is the course taught?
Theoretical sessions
Practical sessions
Lectures
How am I assessed?
On-site visits
Skills tests and tasks
Knowledge test
Professional discussion
English and Maths
Maths and English will be embedded over the duration of the course within lessons taught through group work and individual learning where you will use number, measurement, reading, writing, speaking and listening skills.
Where can I progress?
After completing the Vehicle Damage Panel Technician apprenticeship successfully, you could progress further onto ATA courses in each respective field or as a Master Technician.
Course costs
If you are aged 16-18 when you begin your course you are likely to be eligible for free tuition. Detailed information can be found within the financial support section. 
If you are aged 19+ the cost of the course will depend on your circumstances. Our support pages can help you determine your suitability. 
What can I do with a qualification in Automotive