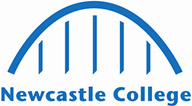 FdSc Counselling Skills and Therapeutic Communication
Start Date: 13th September 2021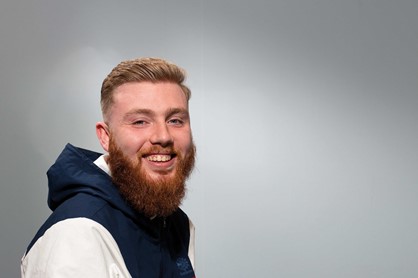 Length 2 years
Study Full-Time
Location Rye Hill Campus
Qualification Gained
FdSc Counselling Skills and Therapeutic Communication (awarded by NCG)
More about the course
Developed alongside employers, the FdSc Counselling and Therapeutic Communication will enable you to learn practical counselling techniques, informed by the theory of counselling practice. This degree is unique - once you have finished the course you will be qualified with a license to practice counselling.
Learning in a collaborative environment, you will study in a simulated counselling space, giving you the skills and knowledge needed to become a practising counsellor. Alongside your studies, you will also be able to undertake a work placement, giving you real-world experience.  
Entry requirements
64 UCAS points from a Level 3 Certificate in Counselling. 
Applicants to this course will need to attend an interview.
A DBS check will be required. 
What will I achieve?
Upon successful completion you will receive an FdSc Counselling and Therapeutic Communication
What will I learn?
Year One
Foundation Counselling Theory and Skills for Practice
Personal Development
Academic Study Skills
Developing Skills for Professional Practice
Work Related Learning
Exploration of Mental Health and Emotional Wellbeing
Issues of Power and Oppression/Coping with Change; Theory and Practice
Year Two
Developing Therapeutic Practices
Professional Development
Safeguarding, Ethical Foundations and Professional Practice
Work Based Learning
Biopsychology for Counselling
Transcultural Perspectives and Practice
You will also be required to undertake a 100-hour work placement.   
How is the course taught?
Seminars
Practical sessions in the brand-new Counselling Suite (simulated environment)
One-to-one sessions with tutors
Group work
Independent study
How am I assessed?
Recorded practice
Presentations
Portfolio of evidence from placement 
Supervisor reviews
Work Experience
During your Level 5 studies on this Foundation degree you will be required to source a suitable counselling placement and gain 100 hours of practical experience. By doing so, this will allow you to apply for membership of the BACP (British Association of Counselling and Psychotherapy).
Where can I progress?
From the FdSc Counselling and Therapeutic Communication course you can progress on to a Level 6 top-up course at another education establishment. You will also be a qualified as a practising counsellor after completing the Level 5 course, which will allow you to work in the counselling sector or start your own counselling practice. 
Course costs and information
Tuition Fees for full-time undergraduate UK and EU students is £9,000 per year. Read more about financial support.
NCG (the institution which Newcastle College University Centre belongs to) is in the process of applying for Indefinite Degree Awarding Powers. Read more about what this means about our offer here
What can I do with a qualification in Counselling and Therapeutic Communication?
Therapy professionals n.e.c.
Daily tasks:
Diagnoses and treats behavioural problems in animals.
Assesses and provides treatment for people with mental disabilities, or those suffering with mental illness, stress, and emotional and relationship problems.
Administers aromatic herbs and oils and massage to relieve pain and restore health.
Adopts a holistic approach in assessing the overall health of the patient, and treats by inserting needles under the skin at particular locations according to the disorder being treated.
Manipulates and massages patient to discover the cause of pain, relieve discomfort, restore function and mobility and to correct irregularities in body structure.
Diagnoses and treats disorders of vision and eye movements, monitors subsequent progress and recommends further optical, pharmacological or surgical treatment as required.
Prescribes diet therapy and gives advice to patients, health care professionals and the public on dietetic and nutritional matters for those with special dietary requirements or to prevent illness amongst the general population.
Counsellors
Daily tasks:
Keeps accurate and confidential records.
Refers to other appropriate sources of help.
Presents different perspectives to the problem areas identified.
Encourages clients to discuss their feelings in relation to their problems, aiming to ensure that an understanding of the issues is achieved.
Meets clients face-to-face, working either one-to-one or with couples or families, or by telephone or internet.
Speech and language therapists
Daily tasks:
Writes reports and maintains client caseloads.
Counsels relatives to help cope with the problems created by a patient.
Attends case conferences and liaises with other specialists such as doctors, teachers, social workers and psychologists.
Treats speech and language disorders by coaching and counselling clients or through the use of artificial communication devices.
Designs and initiates appropriate rehabilitation and/or remedial programmes of treatment.
Assesses, tests and diagnoses a client.