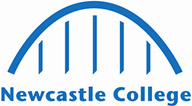 Games Design and Development - Level 3
Start Date: 5th September 2022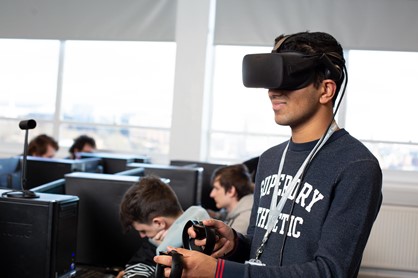 Length 2 years
Study Full-Time
Location Rye Hill Campus
Qualification Gained
Level 3 BTEC National Diploma in Digital Games Design and Development
More about the course
Create a whole new world and turn your imagination into a reality with this Digital Games Design and Development course.
You will learn how to conceptualise game characters, landscapes and worlds, starting from pencil sketches before learning how to create them digitally.
Develop an understanding of the digital games industry and learn the vital skills of engine scripting, 2D and 3D animation and coding for web-based games.
If you are creative and have a big imagination, this course will take your passion for games to the next level and help you turn it into a career.
Entry requirements
5 GCSEs grade 4 or above

Including:


GCSE grade 3 in English or maths
GCSE grade 4 in English or maths
If English is not your first language, you will also need an IELTS score of 5 or above.
You will be invited to take part in a two-day 'Summer School' prior to officially enrolling onto this course.
What will I achieve?
This is a two-year programme. You will achieve a qualification after successful completion of each year.
In year one you will receive a Level 3 BTEC Certificate in Digital Games Design and Development.
In year two you will receive a Level 3 BTEC National Diploma in Digital Games Design and Development.
What will I learn?
Digital media skills
Digital games production
3D modelling
2D animation
Concept art
Responding to a commission
Media enterprise
3D environments
3D digital animation
App production
How is the course taught?
Lectures
Demonstrations
Presentations
Practical work
Group work 
Work experience
Guided independent study
How am I assessed?
Written assignments
Group work
Portfolio of coursework
Exams
Exam projects
Work experience opportunities
You will have an opportunity to spend a minimum of three days during each year of the course completing work experience with local gaming employers.
Digital Games Design and Development students spend time visiting local games developers, games conventions, gaming events and trade shows. This year, students also visited a gaming convention in London.
English and Maths
If you have not achieved a grade 4 GCSE in either English or maths, you will be supported through dedicated lessons to achieve these qualifications.
Both English and maths are vital skills for this course and these will be embedded into your studies through story boarding your concepts, designing and building digital worlds, using dimensions and perspective.
Where can I progress?
On successful completion of this course, you will be able to progress to a games design degree. You will be guaranteed an opportunity to progress onto the FdSc Games Technologies at Newcastle College University Centre. 
Alternatively, you could pursue a related apprenticeship within the games industry.
Course costs
If you are aged 16-18 when you begin your course you are likely to be eligible for free tuition. Detailed information can be found within the financial support section. 
If you are aged 19+ the cost of the course will depend on your circumstances. Our support pages can help you determine your suitability. 
What can I do with a qualification in Computing?