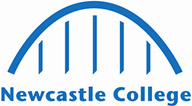 Music Performance - Level 2
Start Date: 5th September 2022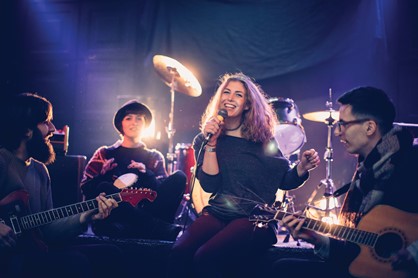 Length 1 year
Study Full-Time
Location Rye Hill Campus
Qualification Gained
Level 2 RSL Diploma in Music Practioner
More about the course
Music Performance is the perfect course for you if you are serious about a career in music, but need to gain the right qualifications to progress onto a Level 3 course.
This introductory course will provide you an opportunity to focus on your music full-time, and receive one-to-one support from industry experienced tutors. This course is a pathway of our Music Practitioner course and will allow you to specialise in performance. You will have the choice to explore the music you are passionate about and develop your instrumental skills, such as guitar, bass, drums, vocals and keyboard.
We will introduce you to topics including business, composition and performance, and give you the opportunity to lay-down tracks in our state-of-the-art recording studios.
What can I do with a qualification in Music?
Actors, Entertainers and Presenters
Daily tasks:
Plays pre-recorded music at nightclubs, discotheques, and private functions.
Conducts interviews and prepares reports for news broadcasts, current affairs programmes and documentaries.
Introduces and presents radio and television programmes, reads news bulletins and makes announcements.
Trains animals to perform entertaining routines and may perform with them.
Performs singing, comedy, acrobatic, illusion and conjuring routines.
Assumes character created by a playwright or author and communicates this to an audience.
Studies script, play or book and prepares and rehearses interpretation.
Musicians
Daily tasks:
Auditions and selects performers and rehearses and conducts them in the performance of the composition.
Scores music for different combinations of voices and instruments to produce desired effect.
Plays instrument as a soloist or as a member of a group or orchestra.
Tunes instrument and studies and rehearses score.
Conceives and writes original music.