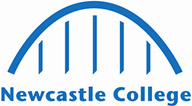 Health and Social Care - Level 2
Start Date: 5th September 2022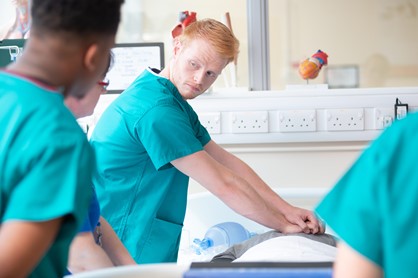 Length 1 year
Study Full-Time
Location Rye Hill Campus
Qualification Gained
Level 2 BTEC Certificate or Diploma in Health and Social Care
More about the course
This Health and Social Care course is ideal if you like working with others and want to make a difference in society. 
Focusing on the core principles of care, compassion, competence, communication, courage and commitment, you will discover a wide range of healthcare career opportunities.
You will learn about the development of the human body and the key influences on human life forms and be taught by former youth workers, nurses and sports coaches. A 50+ hours work placement will also give you hands-on experience within a health and social care setting. 
Additional first aid and mental health first aid qualifications will help build your knowledge and enhance your CV. 
Entry requirements
Four GCSEs at grade 3 or above including English and maths.
You will also require DBS clearance. You will be given details of this when you apply.
What will I achieve?
On successful completion of this course you will gain either:
Level 2 BTEC Certificate in Health and Social Care
Level 2 BTEC Diploma in Health and Social Care
The qualification you achieve will depend on your entry grades.
What will I learn?
Human lifespan development
Health and social care values
Effective communication
Healthy living
Human body systems and disorders
Health and social care values
Health and wellbeing
Infection control
Creative and therapeutic activities
The impact of nutrition on health and wellbeing
Equality and diversity
First aid
How is the course taught?
Group work 
Workshops
Simulation activities
Work experience opportunities
You will take part in a mandatory work placement of at least 50 hours and be supported to find a suitable placement provider. 
Students studying health and social care take part in fundraising projects with Children in Need and Red Nose Day. The Foyer Young People's Centre will also give you hands-on health and social care experience. 
English and Maths
If you do not hold English and/or maths GCSEs at grade 4 or above, you will be supported with dedicated lessons to help you achieve English and maths qualifications.
You will also attend trials at Newcastle Crown Court where you will learn about English language, legislation and persuasive speaking. Your maths skills will be used when calculating BMI and preparing cooking tasks.
Where can I progress?
You can progress to Health and Social Care - Level 3 when you successfully pass this course. 

With a Health and Social Care Level 2 qualification you can also find work as a carer, support worker or activity coordinator.
Course costs
If you are aged 16-18 when you begin your course you are likely to be eligible for free tuition. Detailed information can be found within the financial support section. 
If you are aged 19+ the cost of the course will depend on your circumstances. Our support pages can help you determine your suitability. 
What can I do with a qualification in Health and Social Care?