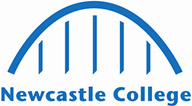 Professional Patisserie and Confectionary - Level 2
Start Date: 6th September 2021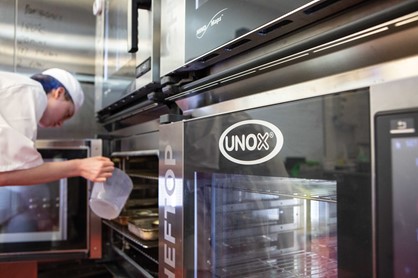 Length 1 year
Study Full-Time
Location Rye Hill Campus
Qualification Gained
Level 2 City and Guilds Certificate in Professional Patisserie and Confectionery
More about the course
Do you dream of being the next Mary Berry or Paul Hollywood? This Professional Patisserie and Confectionery course will help you rise to the top.
Specialising in patisserie, bread, or confectionery, you will whip up desserts, chocolate and egg-based dishes using specialist equipment in our state-of-the-art patisserie kitchen.
Learn the principles of working with food and explore menu planning, budgeting and catering to dietary needs, from chefs with more than 20 years of experience.
Outside of the classroom, you will develop your skills and experience through a work placement, masterclasses and you may even have the opportunity to take part in national competitions.
Entry requirements
· 4 GCSEs at grade 4 or above including English and maths
· a Level 1 Certificate in Hospitality and Catering or at least 2 years' relevant industry experience
If English is not your first language, an IELTS score of 5 is required.
You will undertake an induction programme which will include practical and theory assessments to ensure this course is suitable for you.
What will I achieve?
On successful completion of this course you will achieve a Level 2 City and Guilds Certificate in Professional Patisserie and Confectionery.
What will I learn?
· Investigate the hospitality and catering industry
· Food safety
· Health and safety
· Healthier food and special diets
· Catering operations, cost and menu planning
· Applying work place skills
You will also learn how to produce the following:
· hot and cold desserts and puddings
· paste products
· biscuit, cake and sponge products
· fermented dough products
How is the course taught?
· Practical classroom sessions
· Group work
· Tutorials
· Demonstrations
· Guided independent study
· Work placement
How am I assessed?
· Portfolio of work
· Online exam
· Practical work
Work experience opportunities
Professional Patisserie and Confectionery students spend one day each week on a work placement in a local bakery environment.
You will attend masterclasses from guests such as Murray Rhind, Harvey and Brockless and Café 21 on chocolate, sugar and artisan bread.
You may also compete at NECTA, Country Range or the Alliance for Bakery Students and Trainees (ABST) conference at Alton Towers.
English and Maths
Baking relies heavily on maths. Both maths and English will be embedded into your programme through written assignments and practical activities including measuring ingredients and temperatures, calculating ratios and multiplying recipes.
Where can I progress?
On successful completion of this course, you can progress to Professional Patisserie and Confectionery - Level 3.
Course costs
If you are aged 16-18 when you begin your course you are likely to be eligible for free tuition. Detailed information can be found within the financial support section. 
If you are aged 19+ the cost of the course will depend on your circumstances. Our support pages can help you determine your suitability.