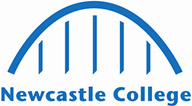 Professional Cookery - Level 1
Start Date: 6th September 2021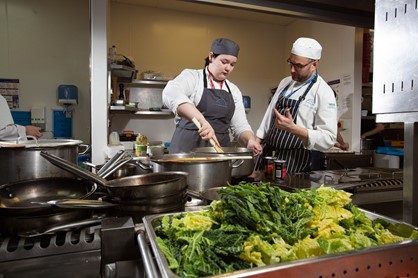 Length 1 year
Study Full-Time
Location Rye Hill Campus
Qualification Gained
Level 1 VRQ Diploma in Professional Cookery
More about the course
Would you describe yourself as a foodie? Do you love experimenting in the kitchen? This Professional Cookery course will help you to develop the skills and knowledge you need to begin a career with food.
Explore the hospitality industry and learn the basics of food safety, working in a kitchen and how to plan a menu. Sharpen your skills using techniques like steaming, poaching, stewing and braising, roasting and grilling, deep and shallow frying.
Based in our Lifestyle Academy, you will cook in industry standard kitchens and learn from tutors with over 20 years' experience as chefs in renowned hotels and Michelin starred restaurants.
Entry requirements
· 4 GCSEs at grade 3 or above
· A demonstrable interest in food preparation and cooking; or a Certificate in Hospitality and Catering
If English is not your first language, an IELTS score of 5 is required.
You will undertake an induction programme at the beginning of your course, which will include practical and theory assessments to ensure this course is suitable for you.
What will I achieve?
Upon successful completion of this course you will achieve a Level 1 VRQ Diploma in Professional Cookery.
What will I learn?
· Investigate the hospitality and catering industry
· Food safety
· Health and safety
· Healthier food and special diets
· Kitchen operations, cost and menu planning
· Applying work place skills
Prepare and cook food by:
· Steaming, poaching and boiling
· Stewing and braising
· Roasting and grilling
· Deep and shallow frying
· Regeneration of pre-prepared food
· Cold food preparation
How is the course taught?
· Practical lessons
· Group work
· Tutorials
· Demonstrations
· Guided independent study
How am I assessed?
· Portfolio of work
· Online exam
· Practical work
Work experience opportunities
You will learn in a professional, industry standard kitchen which reflects a real working environment.
Outside of the classroom, Professional Cookery students benefit from a number of opportunities to develop skills and experience. You will attend a knife skills class, work at professional events, visit restaurant kitchens and attend guest talks from local chefs.
English and Maths
Professional chefs and cooks need maths and English skills to measure ingredients and read recipes.
If you do not hold English and/or maths GCSEs at grade 4 or above, you will be supported through dedicated lessons to help you achieve English and maths qualifications.
Where can I progress?
You can progress to Professional Cookery - Level 2 when you successfully complete this course.
Course costs
If you are aged 16-18 when you begin your course you are likely to be eligible for free tuition. Detailed information can be found within the financial support section. 
If you are aged 19+ the cost of the course will depend on your circumstances. Our support pages can help you determine your suitability.