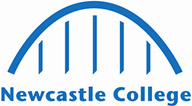 DJ and Electronic Production - Level 3
Start Date: 5th September 2022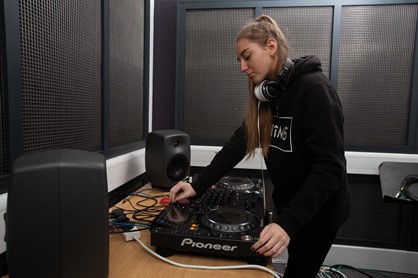 Length 2 years
Study Full-Time
Location Rye Hill Campus
Qualification Gained
Level 3 BTEC National Extended Diploma in Music (Production)
More about the course
Are you an aspiring DJ or up-and-coming electronic music star? Are you looking for opportunities to gain hands-on experience? This is your chance.
Our Music DJ and Electronic Production course is the perfect opportunity to develop your skills in a real studio setting. We will teach you how to record and sample music to a professional standard and encourage you to collaborate with musicians.
Equipped with our own record label and state-of-the-art studios, we will help you to develop your technical ability using industry-standard kit like our Ableton Live software, CDJs and APCs. You will also work with our industry experienced tutors to build a business plan, learning how to successfully promote your own music.
Entry requirements
5 GCSEs at grade 4 or above. 

Including:
1 GCSE grade 3 in English or maths
1 GCSE grade 4 in English or maths
You will be invited to an interview and meet the team to make sure Music DJ and Electronic Production Level 3 is the right course to help you achieve your dreams.
What will I achieve?
This is a two-year programme. Upon successful completion you will receive a BTEC Level 3 National Extended Diploma in Music (Production).
What will I learn?
Studio recording
Music production skills
Technology and live events
Self promotion and networking
Collaborative projects
How is the course taught?
Studio based creative workshops 
Group work 
Lectures
Performances
How am I assessed?
Project work 
Coursework 
Portfolio
Work experience opportunities
Our work experience team will be on hand to help you gain practical work experience through placements and live projects. Last year students performed in live events at Newcastle shopping centres and hosted weekly DJ sets at the Centre for Life's Friday Night Skate. Students also shadowed in studios, worked with local promoters and sales companies.
English and Maths
English and maths are important skills for musicians. We will help to achieve a qualification in both if you do not already hold one, as well as help you to develop your existing skills.
You will explore maths through the development of technical language in music and using ratios when you work the mixing stations. You will also learn about language arrangement, as well as improve your communication in written work.
Where can I progress?
After successfully completing the course you can choose to progress straight into industry, an apprenticeship or move onto higher education.
Many of our students have progressed onto degree courses like our BA (Hons) Music Production.
Course costs
If you are aged 16-18 when you begin your course you are likely to be eligible for free tuition. Detailed information can be found within the financial support section. 
If you are aged 19+ the cost of the course will depend on your circumstances. Our support pages can help you determine your suitability. 
What can I do with a qualification in Music?
Actors, Entertainers and Presenters
Daily tasks:
Plays pre-recorded music at nightclubs, discotheques, and private functions.
Conducts interviews and prepares reports for news broadcasts, current affairs programmes and documentaries.
Introduces and presents radio and television programmes, reads news bulletins and makes announcements.
Trains animals to perform entertaining routines and may perform with them.
Performs singing, comedy, acrobatic, illusion and conjuring routines.
Assumes character created by a playwright or author and communicates this to an audience.
Studies script, play or book and prepares and rehearses interpretation.
Musicians
Daily tasks:
Auditions and selects performers and rehearses and conducts them in the performance of the composition.
Scores music for different combinations of voices and instruments to produce desired effect.
Plays instrument as a soloist or as a member of a group or orchestra.
Tunes instrument and studies and rehearses score.
Conceives and writes original music.