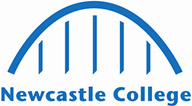 Health and Social Care - Level 1
Start Date: 5th September 2022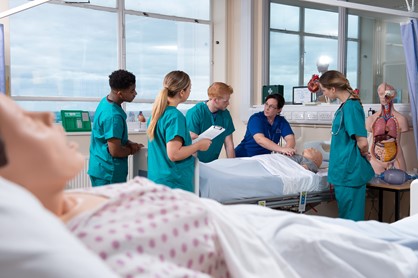 Length 1 year
Study Full-Time
Location Rye Hill Campus
Qualification Gained
Level 1 BTEC Certificate or Diploma in Health and Social Care
More about the course
If you are caring, compassionate and want to make a difference to the lives of others, this health and social care course will build your confidence, understanding and knowledge.
You will learn in hospital simulation rooms where you will use ageing suits and visual impairment goggles to help you understand domiciliary care.
There are many opportunities within health and social care and you will be taught key employment skills through practical and creative activities. 
This health course includes projects with local charities, such as Newcastle West End Foodbank, helping you to learn about current health and social care issues in today's society.  
Entry requirements
Four GCSEs at grade 1 or above
Including
GCSE grade 2 in English and maths. 
What will I achieve?
On successful completion of this course you will gain either: 
Level 1 BTEC Certificate in Health and Social Care


Level 1 BTEC Diploma in Health and Social Care
The qualification you achieve will depend on your entry grades. 
What will I learn?
Working with others
Research topic
Finding out about health and social care services
Communication skills in health and social care
Making healthy snacks when caring for people
Advising others about a healthy lifestyle
Providing a creative activity when caring for people
Supporting others to use adaptive equipment safely
How is the course taught?
Group sessions
Workshops
Simulations
Practical cooking tasks
Lectures
How am I assessed?
Presentations
Group activities
Peer and group feedback
Work experience opportunities
To help you understand local issues facing the health and social care sector, you will work on a project with Newcastle West End Foodbank. You will visit the foodbank and work on a project to encourage donations. This helps you apply your learning to a real-life health and social care situation.
English and Maths
If you do not hold English and/or maths GCSEs at grade 4 or above, you will be supported with dedicated lessons to help you achieve these qualifications.
You will need good levels of English when communicating with health care providers, dealing with service users and writing reports. Maths skills are needed when working with all aspects of healthy living including BMI, measurements and ratios. 
Where can I progress?
You can progress to Level 2 Health and Social Care when you successfully complete this course. 
Course costs
If you are aged 16-18 when you begin your course you are likely to be eligible for free tuition. Detailed information can be found within the financial support section. 
If you are aged 19+ the cost of the course will depend on your circumstances. Our support pages can help you determine your suitability. 
What can I do with a qualification in Health and Social Care?