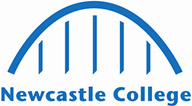 General English (EFL)
Start Date: 5th July 2021
Other start dates:
Weekly start dates available all year round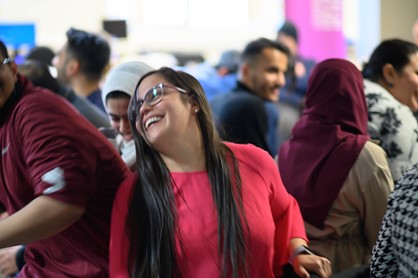 Length You can start at any point in the year. Duration is flexible.
Study Full-Time
Location Teaching Development Centre
Qualification Gained
ECON EFL International Core
More about the course
Do you want to study English in the UK? This General English (EFL) course is perfect for you!

You will join our vibrant international community and take part in fun group seminars that help improve your English language skills.
We will help you to develop your speaking, listening, reading and writing skills. We will also help you with your grammar and vocabulary. 
You and your classmates will explore a variety of texts and take part in fun role play scenarios. You will learn how to choose the right language for a range of contexts.
This flexible course can be studied full-time or part-time. You can choose your own hours each week. Packages are include 6, 12, 15, 21 or 24 hours per week. Pricing information is detailed below.
Entry requirements
There are no entry requirements.
We will invite you to a placement test to find out which level is right for you.
What will I achieve?
If you complete this course successfully, you will receive a ECON EFL International Core certificate.
What will I learn?
We will help you to improve your ability with:
grammar

vocabulary

speaking

listening

reading

writing


We break the course down into 3 parts:
General English

Options (optional modules)
We design the course to suit you. We will help you to improve your ability with English and meet your goals.

We teach at a range of different levels from A1 (Elementary) to C1 (Advanced).
How is the course taught?
You will be taught through:
Seminars

Group work

Reading and listening to texts

Scenario based role play
Social Programme
Many of our students join our social programme. 

This is a series of field trips and special events where you can get to know other students and visit landmarks and cities in the UK. We also run special dining events in our Chefs' Academy Restaurant and visit local restaurants and museums.

This is an excellent way to explore the Newcastle, make new friends and practice your English language skills.
Where can I progress?
This course will help you to improve your English Language skills. We will help you to prepare for externally accredited courses such as IELTS and Cambridge exams.
Course costs
6 hours per week
£75 GBP


12 hours per week
£140 GBP


15 hours per week
£190 GBP


21 hours per week
£220 GBP


24 hours per week
£240 GBP
Common Questions
Travelling to the UK to study is the beginning of a big and exciting journey in your life! Living and studying in Newcastle may be very different, so we understand that you may feel a little anxious about your arrival. Luckily, you're not alone and below we've listed some of the most frequent questions that we're asked by our international student community.
I'm not going to know anybody when I arrive in the UK, can you help me to meet new people?
Absolutely! All of our international students are invited to join our Social Programme, which fits around your timetable and helps you get the best of your experience in the UK. The Social Programme will help you meet your fellow students and together you'll have evenings out to local restaurants and cinemas, as well as day-trips to nearby places of interest, such as the Lake District, York, Durham and Edinburgh.
Can you help me with my Visa application?
Of course. We have all of the information and guidance you will need to make your application here. If you still need some support or just have questions about the process, speak to our International Team, who are here to help you every step of the way.
Can you help me find somewhere to live?
We do not own any student accommodation but we do have close links with local providers and we can definitely point you in the right direction of some great options. Whether you'd like to live in halls of residence, private rented accommodation or even with a local family, speak to the International Team who can help you find the perfect place.
I'm worried about living in a new country, what support can you offer to help me settle in?
We know it can be difficult to adjust to living in a new country, especially if there are language barriers. Our dedicated International Team will give you a warm welcome on your arrival and help you settle in. As well as helping you with your enrolment and joining the Social Programme, they can support you with all of the practical, important things such as opening a bank account and registering with a doctor.
I don't know if I have the right qualifications, can you help me?
We consider and review all international qualifications for all of our programmes and our International Team will be able to assess your existing qualifications and help you onto the right course for you.