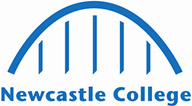 Bricklaying Apprenticeship
Start Date: 4th January 2021
Other start dates:
September 2021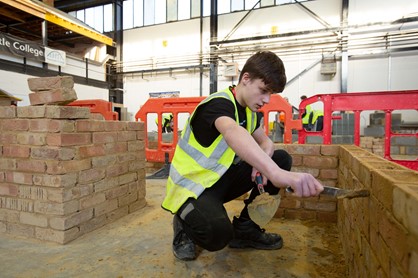 Length 3 years
Study Full-Time
Location Employer Based
Qualification Gained
Level 2 Bricklayer Apprenticeship
More about the course
Are you looking for a practical, hands-on and exciting career in an in-demand industry? Ever thought you'd love being a bricklayer but not sure where to start? If so, this Bricklayer apprenticeship could be for you.
As a bricklaying apprentice, you will experience a real-life work environment whilst learning new skills and gaining knowledge towards the subject, as well as learning how to present yourself in a work place environment.
This course is a great starting point if you want to get into the building industry and build a foundation for a strong future. You'll learn all about different materials, construction techniques and energy efficiency both at college and in your workplace.
If this is the apprenticeship for you, sign up today.
Entry requirements
GCSEs at grade 4 or above in English and maths
What will I achieve?
After successfully completing this course you will gain a Level 2 Bricklayer Apprenticeship.
What will I learn?
Health and safety
Customer service
Communication
Buildings
Energy efficiency
Materials
Alternative construction techniques
Radial and battered brickwork
Fireplaces and chimneys
Feature and reinforced brickwork
How is the course taught?
Practical training in college real-work environment
On-the-job training
How am I assessed?
End point assessment
Portfolio
Knowledge test
Skills test
Question and answer sessions
English and Maths
English and maths are taught alongside this course to help students enhance their skills. The course will help you build on your skills in a practical setting.
Good skills in maths and English will help you calculate quantities of materials and complete job cards, timesheets and prepare quotations for customers.
Where can I progress?
After successfully completing the Level 2 Bricklayer apprenticeship, you will be able to progress into higher positions within the industry, such as site management, or continue your studies with a HNC or HND.
Course costs
If you are aged 16-18 when you begin your course you are likely to be eligible for free tuition. Detailed information can be found within the financial support section. 
If you are aged 19+ the cost of the course will depend on your circumstances. Our support pages can help you determine your suitability. 
What can I do with a qualification in Construction