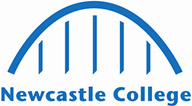 Customer Service Specialist Apprenticeship
Start Date: 4th January 2021
Other start dates:
September 2021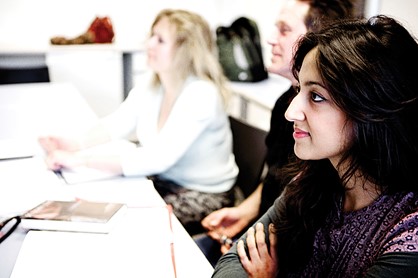 Length 18 months
Study Full-Time
Location Employer Based
Qualification Gained
BTEC Level 3 Diploma in Customer Service
More about the course
Looking to become qualified as a customer service specialist? Do you want to be recognised for your advanced knowledge?
On the Customer Service Specialist apprenticeship you will learn to be an advocate of Customer Service who acts as a referral point for dealing with more complex or technical customer requests, complaints, and queries. You will have the opportunity to be an expert in your organisation's products and/or services and share knowledge with your wider team and colleagues. You will learn how to gather and analyse data and customer information that influences change and improvements in service, utilise both organisational and generic IT systems to carry out your role with an awareness of other digital technologies.
Working in industry, you will learn on-the-job whilst learning alongside tutors and industry-experienced experts at Newcastle College.
If you're looking to get the career you want, earn while you learn and learn the skills you need to become a customer service specialist, this apprenticeship is for you.
Entry requirements
GCSEs at grade 4 or equivalent in English and maths
What will I achieve?
After successfully completing this apprenticeship you will receive a BTEC Level 3 Diploma in Customer Service.
What will I learn?
Business knowledge and understanding
Customer journey knowledge
Knowing your customers and their needs/customer insight
Customer Service culture and environment awareness
How to implement improvements and performance
How is the course taught?
Day release in College and/or over Microsoft Teams
Practical skills and training
Assignments
Case studies
Skills Trainer visits in the workplace and virtually for review and support
How am I assessed?
Presentations
Practical observation with Q&As
Work based project supported by interview
Professional discussion supported by portfolio of evidence
English and Maths
English and maths is taught alongside this course, to help you enhance your knowledge and support with written work. It will also result in better written and verbal communication skills, which is key to a successful career in customer service. 
Where can I progress?
After completing this apprenticeship successfully, you will be eligible to join the Institute of Customer Service as an Individual member at Professional level. 
Course costs
If you are aged 16-18 when you begin your course you are likely to be eligible for free tuition. Detailed information can be found within the financial support section. 
If you are aged 19+ the cost of the course will depend on your circumstances. Our support pages can help you determine your suitability. 
What can I do with a qualification in Business