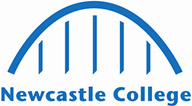 Laboratory Scientist Degree Apprenticeship
Start Date: 4th January 2021
Other start dates:
September 2021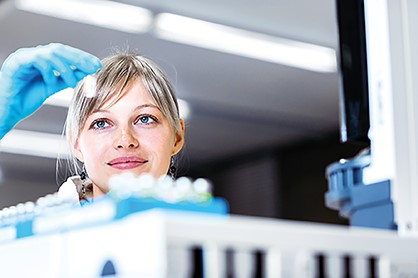 Length 4 years
Study Full-Time
Location Employer Based
Qualification Gained
BSc (Hons) Applied Science (Analytical Chemistry or Biotechnology)
More about the course
A Laboratory Scientist applies specialist knowledge, skills and behaviours to carry out a range of technical and scientific activities within their chosen field of work. This includes analysing, interpreting and evaluating scientific information, developing investigations and experimental procedures, proposing and innovating new ideas. Laboratory scientists work in a wide range of organisations, including Chemical, Pharmaceutical and Biotechnology.
Here at Newcastle College, while undertaking your apprenticeship, you will also be provided with the exciting opportunity to study a degree in Applied Science, specialising in either Analytical Chemistry or Biotechnology.  
You will be taught by industry experienced tutors as well as receiving Registered Scientist status on completion of your qualification. You will be assessed in various ways including laboratory report writing, assignments and presentations. Whichever pathway you choose, our courses are vocationally driven with an emphasis on practical and lab work.
The Level 6 Laboratory Scientist apprenticeship is an excellent opportunity to upskill, whether you have completed the Level 3 Laboratory Technician apprenticeship, or hold other Level 3 relevant qualifications.  
Entry requirements
64 UCAS points in a relevant science subject
And
GCSE Grade 4 or above in English and maths
What will I achieve?
BSc (Hons) Applied Science (Analytical Chemistry or Biotechnology)
What will I learn?
Basic concepts in chemistry
Maths for scientists
Personal development
Academic development
Work related learning
Introduction to analytical chemistry – analytical chemistry only
Chemistry – analytical chemistry only
Cell biology and microbiology – biotechnology only
Biological molecules – biotechnology only
Introduction to biotechnology – biotechnology only
ensuring quality
Professional development
Work based learning
Separation techniques – analytical chemistry only
Atomic and molecular spectroscopy – analytical chemistry only
Method development and validation – analytical chemistry only
Biochemical interactions – biotechnology only
Immunology and pharmacology – biotechnology only
Production and analysis of proteins – biotechnology only
New and emerging science
Science and the environment
Advanced analytical techniques – analytical chemistry only
Advanced biochemical techniques – biotechnology only
Laboratory operations and management
Honours project
How is the course taught?
Learning onsite at work
Independent and group work
Practical work
Class and group discussions
How am I assessed?
A workplace synoptic project
A vocational competence discussion
English and Maths
English and maths is taught alongside this course, to help you enhance your skills. 
The course will help you build on your English and maths skills in vocationally relevant ways. This will include essay and lab report writing, research and referencing, working with results and completing calculations, and using relevant statistical tests to analyse your data.
Where can I progress?
On successfully completed this course, you will be able to start a career in industry in a number of roles including an Analytical Chemist, Research and Development Scientist, Molecular Biologist, Formulation Scientist, Medicinal Chemist or Process Scientist.
Course costs
If you are aged 16-18 when you begin your course you are likely to be eligible for free tuition. Detailed information can be found within the financial support section. 
If you are aged 19+ the cost of the course will depend on your circumstances. Our support pages can help you determine your suitability. 
What can I do with a qualification in Science