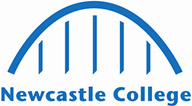 Carpentry and Joinery Advanced Apprenticeship
Start Date: 4th January 2021
Other start dates:
September 2021
Length 1 year
Study Full-Time
Location Employer Based
Qualification Gained
Level 3 NVQ Wood Occupations (Construction) – Site Carpentry
More about the course
Are you looking to advance your skills in carpentry and joinery? Do you want to take your experience in the industry further? If you're looking to establish yourself as a competent and skilled Joiner, this Level 3 apprenticeship is for you.
This Level 3 apprenticeship in Carpentry and Joinery comprises of two main elements: the NVQ in Site Carpentry and the Carpentry and Joinery Standards Award. You will develop advanced skills on this Carpentry and Joinery apprenticeship, including complex roofing, dormers and floor joists, fitting double doors, bespoke kitchens and detailed mouldings.
Working alongside industry-experienced tutors and qualified tradesmen in industry, you will learn the enhanced skills you need to be a competent and skilled Carpenter and Joiner whilst learning in college and in a real-life working environment in industry.
If you're looking to gain advanced skills, earn while you learn and become a skilled tradesman in an in-demand industry, this Carpentry and Joinery apprenticeship is for you.  
Entry requirements
Level 2 or equivalent in English and maths
What will I achieve?
You will achieve a Level 3 NVQ Wood Occupations (Construction) – Site Carpentry qualification after completing this apprenticeship. 
You will also achieve a recognised Advanced Trade Certificate.
What will I learn?
Health, safety and welfare in the workplace
Confirming the occupational methods of work in the workplace
Confirming work activities and resources for the occupational work area in the workplace
Developing and maintaining good occupational working relationships in the workplace
Installing bespoke first fixing components –installing frames, partitions and stairs with turns
Installing bespoke second fixing operations – fitting double doors, bespoke kitchens, detailed mouldings
Carry out structural carcassing – complex roofing, dormers and floor joists
Maintaining non-structural and structural components in the workplace – repairing joists, rafters, guttering and windows
Set up and use power tools – circular saw, mitre saw, router and planer
Practical and technical theory required by the qualified site carpenter/joiner
How is the course taught?
Group work
Practical training
Theory sessions
Experience in the workplace
How am I assessed?
Portfolio of evidence
Observations of practical activities in college and in the workplace
Candidate reflection reports
Job knowledge questions
Mock end point assessments
End point assessment
Exam
Practical skills test
Minimum of 4 progress reviews within the training year
English and Maths
English and maths is taught alongside this course to help you enhance your skills, enabling you to carry out work effectively.
Where can I progress?
After successfully completing the Level 3 Carpentry and Joinery apprenticeship, you will be able to start a career in industry, such as a Site Supervisor, Site Manager or in self-employment.  
Achievement of this NVQ means you can apply for a Gold CSCS Skilled Operative Card.
Course costs
If you are aged 16-18 when you begin your course you are likely to be eligible for free tuition. Detailed information can be found within the financial support section. 
If you are aged 19+ the cost of the course will depend on your circumstances. Our support pages can help you determine your suitability. 
What can I do with a qualification in Construction