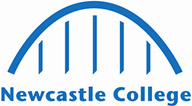 Human Resources (HR) Support Apprenticeship
Start Date: 4th January 2021
Other start dates:
September 2021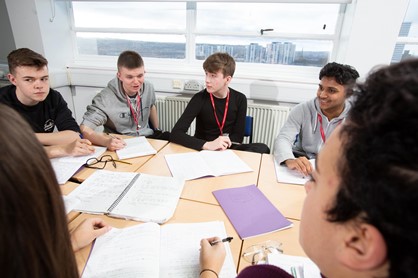 Length 2 years
Study Full-Time
Location Employer Based
Qualification Gained
CIPD Certificate in Human Resource Practice (CIPD)
More about the course
Interested in a career in HR? Want to learn more?
On this HR Support apprenticeship you will build on the skills you already have, to grow your knowledge and your confidence.
You will learn how to handle day to day queries and provide HR advice on a range of transactional and complex HR processes from recruitment through to retirement. You will use HR systems to keep records and provide relevant HR information to the business, working with the business on HR changes.
You have the opportunity to take ownership for providing advice to managers on a wide range of HR issues using company policy and current law, giving guidance that is compliant and where errors could expose the organisation to employment tribunals or legal risk.
You will learn through a variety of teaching and learning methods including written practical assignments, work-based projects, presentations, peer work and independent study.
Entry requirements
Employers will set the entry criteria for each apprenticeship. Apprentices will need a minimum of:
GCSE grades 4 or above in English and maths
If English is not your first language you will also need an IELTS 6.


All prospective students will be invited to have an interview with the course leader ahead of starting.
What will I achieve?
If you successfully complete this course you will receive a CIPD Certificate in Human Resource Practice (CIPD)
How is the course taught?
Day release to College (these will be face to face or via Microsoft Teams)
Group work
Practical
Group discussions
Experience of work
Guest speakers
How am I assessed?
Course modules linked to knowledge and skills relating to work place
End Point Assessment
Consultative project
Professional discussion
English and Maths
English and maths will be embedded in this course, to help students enhance their skills and to maintain their competencies.
The course will help you build on your skills in a practical setting. You will be evidencing your written skills through the completion of written tasks and numeracy skills through analysing data and finance recording.
Where can I progress?
After completing this course successfully, you will be able to progress to a Level 4 programme in Human Resources.
Course costs
If you are aged 16-18 when you begin your course you are likely to be eligible for free tuition. Detailed information can be found within the financial support section. 
If you are aged 19+ the cost of the course will depend on your circumstances. Our support pages can help you determine your suitability. 
What will I learn?
Developing yourself as an effective HR and Learning and Development practitioner
Understanding organisations and the role of HR
Recording, analysing and using HR information
Resourcing talent
Supporting good practice in performance and reward management
Support Change within organisations
Contributing to process of job analysis
Identifying learning and development needs
What can I do with a qualification in Business