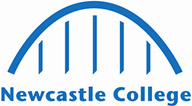 FdA in Culinary Arts
Start Date: 13th September 2021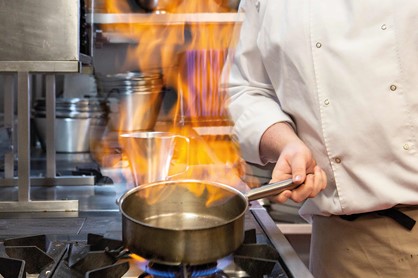 Length 3 years
Study Part-Time
Location Rye Hill Campus
Qualification Gained
FdA Culinary Arts (awarded by NCG)
More about the course
Are you an aspiring chef? Do you love to experiment and get creative with food?
Developed with the support of local chefs including Norman Bradford and Kyle Greenwood, this part-time culinary arts degree can help you pursue a career in hospitality management or food development.
Learning from tutors with Michelin star experience, you will build on your existing cookery skills to develop advanced culinary knowledge and techniques, while exploring gastronomy, innovation in food and the latest food trends.
You will develop the skills you need to market and manage a range of food and hospitality businesses and expand your understanding of issues including dietary requirements, menu planning and managing finances.
Entry requirements
64 UCAS Tariff points from relevant subjects. 
If you are a current Newcastle College student and successfully pass your Level 3 course in an appropriate subject, you will be guaranteed a place on a degree course. 
Applicants who have not progressed from a Level 3 course with Newcastle College will be interviewed for suitability. 
Acceptance is subject to a satisfactory DBS clearance. 
What will I learn?
Year One 
Practical Cooking Techniques in Culinary

 

Contemporary Hospitality

 

Developing Manager

 

Diet and Nutrition

Food & Beverage

 

Personal Development

 

Academic Study Skills

 
Year Two 
Event Planning

 

Creative Food for the Media

 

Research for Food

 

Contemporary Patisserie Techniques in Culinary Arts

 

Entrepreneurial Skills

 

Gastronomy and Innovation

 
How is the course taught?
Lectures

 

Guest lectures

 

Seminars

 

Practical sessions

 

Workshops

 

Group work

 

Masterclasses

 

Work placement

 

Independent study

 
How am I assessed?
Written assignments

 

Reports

 

End of year practical assessment presented at NECTA

 
Work experience
This degree meets the current demand for specialist, in-depth skills in hospitality across the region.  
A work placement of at least 16 hours per week alongside your studies will help you to build on your extensive experience. 
You will benefit from masterclasses in butchery, sugar craft and patisserie and learn to use specialist equipment such as dehydration machines, smoking guns and sous vide water baths. 
Where can I progress?
After completing the FdA Culinary Arts degree you can progress to the BA (Hons) Hospitality and Tourism Management (Top-Up) with Newcastle College University Centre. 
Alternatively, you will be able to enter the industry as a commis chef or chef de partie. 
Course costs and information
Tuition fees for part-time degree courses vary depending on the course and mode of study. You can find detailed fee information here.  
NCG (the institution which Newcastle College University Centre belongs to) is in the process of applying for Indefinite Degree Awarding Powers. Read more about what this means about our offer here
What can I do with a qualification in Hospitality?
Bakers and Flour Confectioners
Daily tasks:
Makes cake decorations, spreads icing, fillings and toppings on products.
Bakes bread, pastry and cakes.
Fills and glazes pastry, mixes ingredients for cakes.
Rolls and cuts pastry, stretches, kneads and moulds dough to form bread, rolls and buns.
Mixes ingredients using hand or machine to obtain the required consistency.
Weighs ingredients according to recipe.
Chefs
Daily tasks:
Plans and co-ordinates kitchen work such as fetching, clearing and cleaning of equipment and utensils.
Ensures relevant hygiene and health and safety standards are maintained within the kitchen.
Supervises, organises and instructs kitchen staff and manages the whole kitchen or an area of the kitchen.
Plans menus, prepares, seasons and cooks foodstuffs or oversees their preparation and monitors the quality of finished dishes.
Requisitions or purchases and examines foodstuffs from suppliers to ensure quality.
Cooks
Daily tasks:
Plans and co-ordinates kitchen work such as fetching, clearing and cleaning of equipment and utensils.
Cooks and sells a range of meals, such as fish and chips, over the counter.
Plans meals, prepares, seasons and cooks foodstuffs.
Requisitions or purchases foodstuffs and checks quality.